Archived Devotions
Weekly devotionals to encourage you in your journey of faith by the grace of your one true love, Jesus Christ.
"I've gone after a lot of things. But could I be so captured by you, Lord, that I just go after you." This was a prayer my instructor prayed during my Biblical Saturation class not long ago. It is truly a desire in my own life but there was a time I was looking for something but I really didn't know what it was. Now looking back I can clearly see that I was looking for love but unfortunately I was looking for love in all the wrong places.
Glittering stars shined in the early morning sky as we said goodbye to dear friends. Jill from Jillhomeredies.com and I have become close friends in the Lord and our love for our Lord and Saviour, Jesus Christ. And we are both looking forward to beginning new chapters in our lives.
In the day when God shall judge the secrets of men by Jesus Christ according to my gospel. Romans 2:16 "It's not a big deal," I would often comfort myself. But the words were little comfort to my struggling heart that missed the secret of victorious Christian living. The battles with unbelief were real, though I tried convincing myself otherwise.
For thus saith the LORD that created the heavens; God himself that formed the earth and made it; he hath established it, he created it not in vain, he formed it to be inhabited: I am the LORD; and there is none else. Isaiah 45:18 I am fascinated by the relentless search for balance. I recently came across this video where the search for a balanced productive life is being sought out in nature.
For then will I turn to the people a pure language, that they may all call upon the name of the LORD, to serve him with one consent. Zephaniah 3:9 I am currently studying Setswana. Setswana is a language spoken in the southern region of Africa. It is a language that is very different than my own. It has its own sounds and intonations And even the culture plays a major part in how the language is spoken. Setswana index cards in hand, Lessons learned on heavenly language. Just as you learn a foreign language you must learn to speak a Heavenly language.
This week finds me busy posting auctions on eBay. We have a little less than 55 days before we board an airplane for Botswana, Africa.
Hear, O Israel: The LORD our God is one LORD: And thou shalt love the LORD thy God with all thine heart, and with all thy soul, and with all thy might. And these words, which I command thee this day, shall be in thine heart: And thou shalt teach them diligently unto thy children, and shalt talk of them when thou sittest in thine house, and when thou walkest by the way, and when thou liest down, and when thou risest up. Deuteronomy 6:4 As I spent time trying to figuring out the value of the items I am selling I couldn't help think of spiritual lessons I can learn.
The LORD recompense thy work, and a full reward be given thee of the LORD God of Israel, under whose wings thou art come to trust. Ruth 2:12 In this life, you will experience many ups and downs. And if you focus on the difficulties around you, life can be downright discouraging. But despite the challenges, you can live a life with a full reward. A life that, sadly, most Christians miss.
"Having therefore, brethren, boldness to enter into the holiest by the blood of Jesus, By a new and living way, which he hath consecrated for us, through the veil, that is to say, his flesh; And having an high priest over the house of God; Let us draw near with a true heart in full assurance of faith, having our hearts sprinkled from an evil conscience, and our bodies washed with pure water." Hebrews 10:19-22 My personal 2019 theme by the grace of our Lord, is…
"Now faith is the substance of things hoped for, the evidence of things not seen." Heb 11:1 Keva Price leaned back on the soft grass soaking in the warm rays of the mid-morning sun. The sky was the clearest she had ever noticed. She stared into its vast blueness and caught glimpses of faint clouds forming and fading. It happened so fast that she wondered if anyone else in the world noticed.
"But these are written, that ye might believe that Jesus is the Christ, the Son of God; and that believing ye might have life through his name." John 20:31 What joy the life Christ gives to us in purpose, in meaning and ultimately in our very lives that our Heavenly Father may take pleasure with us. Yet the pleasure of the Lord is only in His Son. Not long ago I was challenged to believe that somehow God can find pleasure in me because He loves His creation.
"Be not overcome of evil, but overcome evil with good." Romans 12:21 Do you know the Greatest Overcomer? Often times our witnessing efforts are based on our personal experience rather than God's experience in our lives.
"Hope deferred maketh the heart sick: but when the desire cometh, it is a tree of life." Proverbs 13:12 The silent battle ensues and you are drained because you can't get past the disappointments of your last battle. You cry out like David, all hope drained, "…my sin is ever before me."
"After this manner therefore pray ye: Our Father which art in heaven, Hallowed be thy name. Thy kingdom come. Thy will be done in earth, as it is in heaven. Give us this day our daily bread. And forgive us our debts, as we forgive our debtors. And lead us not into temptation, but deliver us from evil: For thine is the kingdom, and the power, and the glory, for ever. Amen. Matthew 6:9-13 In the next few weeks my focus is going to be on prayer. By God's grace I will be attending a Prayer Conference in Bloomington Minnesota August 26-30 which is being hosted by Metropolitan Baptist Church.
"Every wise woman buildeth her house: but the foolish plucketh it down with her hands. " Proverbs 14:1 Are you a wise woman? Please before you answer, consider the following…
"For this cause shall a man leave his father and mother, and shall be joined unto his wife, and they two shall be one flesh. This is a great mystery: but I speak concerning Christ and the church." Ephesians 5:21 What a blessed sight to behold when you see our Lord's salvation as a Marriage covenant between God and man!
"I will greatly rejoice in the LORD, my soul shall be joyful in my God; for he hath clothed me with the garments of salvation, he hath covered me with the robe of righteousness, as a bridegroom decketh himself with ornaments, and as a bride adorneth herself with her jewels." Isaiah 61:10 Salvation brings God glory when you trust in Jesus Christ's blood sacrifice to prepare you for a wedding.
LWHseries.com – Know True Love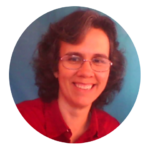 Receive the weekly Beauty in Dying devotionals in your email inbox plus a free gift from me.