Chosen in Christ
How often do you struggle with the idea that you are chosen in Christ?
Instinctively you may ask yourself, who am I? And part of you still wants to win His favor by doing all you can to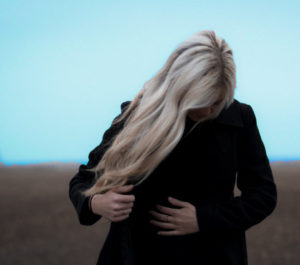 serve. After all, God has done so much for you. Yet you know deep within, compared to Jesus Christ your efforts amount to nothing.
God has been so faithful, yet you notice how faithless you are. God had been so good yet you realize how ungrateful you have been. God has done all for you yet what have you offered your Lord but a wasted life.
Oh, beloved, don't you see! It is your very helplessness to "payback" back so gracious a God that makes you chosen in Christ.
Blessed be the God and Father of our Lord Jesus Christ, who hath blessed us with all spiritual blessings in heavenly places in Christ: According as he hath chosen us in him before the foundation of the world, that we should be holy and without blame before him in love: Ephesian 1:3-4
God and the Father of our Lord Jesus Christ has blessed you with all spiritual blessing.
Heavenly Blessings
But lay up for yourselves treasures in heaven, where neither moth nor rust doth corrupt, and where thieves do not break through nor steal: Matthew 6:20
And our Lord ensured that your spiritual blessings were in heavenly places in Christ Jesus. See, my dear friend, when you were chosen in Christ, it did not depend on you but rather on Christ. And all this took place before the foundation of the world.
His Pleasure
Once again as mentioned in a previous devotional, the reason you are chosen in Christ is simply for God's pleasure and his pleasure rest in Christ.
Having predestinated us unto the adoption of children by Jesus Christ to himself, according to the good pleasure of his will, Ephesians 1:5
As you examine Ephesians 1:4 and verse five you see that you have been chosen in him. And it was before the foundation of the world.
So, before God created, you were on His mind because of Jesus Christ.
Chosen in Christ for A Reason
To the praise of the glory of his grace, wherein he hath made us accepted in the beloved. Ephesians 1:6
God's reason for choosing you in Christ Jesus was for the praise of his grace. His grace is Christ Jesus and it is only through Jesus Christ that you are made acceptable.
So, today, rest in the fact that you are chosen in Christ. Don't try to "pay" God back. Rather seek His word and know what pleases Him most. And you will discover what pleases Him is Christ in you and that you rest in ALL our Father is doing in and through you for His glory.
"The time is fulfilled, and the kingdom of God is at hand: repent ye, and believe the gospel." ~Jesus
To GOD be ALL the GLORY
In His hands,
Ann Marie Moore
LWHseries.com – Know True Love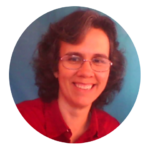 Receive the weekly Beauty in Dying devotionals in your email inbox plus a free gift from me.
Photo by Ashton Bingham on Unsplash