Christ Child Reflections
"For unto us a child is born, unto us a son is given: and the government shall be upon his shoulder: and his name shall be called Wonderful, Counsellor, The mighty God, The everlasting Father, The Prince of Peace." Isaiah 9:6
What a privilege that must have been to behold the Christ child!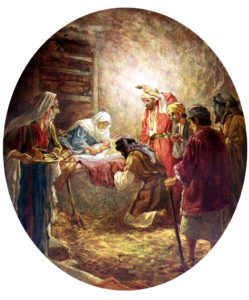 Yet what awe and beauty the Christ child is to every believer.
"For we which live are alway delivered unto death for Jesus' sake, that the life also of Jesus might be made manifest in our mortal flesh." 2 Corinthians 4:11
"What was it like for Mary to have Jesus in her womb?" This was a thought I was challenged with many years ago by Francis Martin. She encouraged me to think more of my God and less of myself. She further impacted me with the following question, "Don't you have the Holy Spirit? What Mary experienced for nine months you experience for all eternity."
"Being born again, not of corruptible seed, but of incorruptible, by the word of God, which liveth and abideth for ever." 1 Peter 1:23
The physical birth of the Christ child showed us the beauty of the new birth. The Holy One, without corruption, indwells you by the power of His Spirit in a marvel of grace, mercy and love and He is weaved in you in such magnificence there are really no words that can describe such a holy masterpiece. A beautiful orchestration of the living God making His abode within fallen man.
"But ye are not in the flesh, but in the Spirit, if so be that the Spirit of God dwell in you. Now if any man have not the Spirit of Christ, he is none of his. And if Christ be in you, the body is dead because of sin; but the Spirit is life because of righteousness." Romans 8:9-10
The Chosen
Do you marvel in awe concerning the Christ child's birth or has it become such a common occurrence to you that you don't esteem the grand beauty of its significance? Allow your faith to be solidified this Christmas.
Be in awe, God is with man, Emmanuel.
"Let all the earth fear the LORD: let all the inhabitants of the world stand in awe of him." Psalm 33:8
May this simple reflection of the Christ child strike your thoughts with renewed enthusiasm for the great God you serve. For the Christ child that was born, who lived a sinless life and was crucified for love (John 3:16), is the same God who dwells in you the moment you receive Him.
"For, first, the birth of Christ was the incarnation of God: it was God taking upon himself human nature—a mystery, a wondrous mystery, to be believed in rather than to be defined." Charles Spurgeon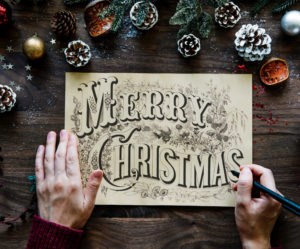 To GOD be ALL the GLORY
In His hands,
Ann Marie Moore
LWHseries.com – Know True Love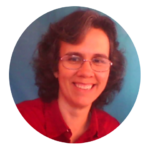 Receive the weekly Beauty in Dying devotionals in your email inbox plus a free gift from me.