Heavenly Deception
"Now faith is the substance of things hoped for, the evidence of things not seen." Heb 11:1
Keva Price leaned back on the soft grass soaking in the warm rays of the mid-morning sun. The sky was the clearest she had ever noticed. She stared into its vast blueness and caught glimpses of faint clouds forming and fading. It happened so fast that she wondered if anyone else in the world noticed.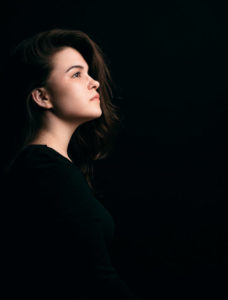 God noticed.
The thought came unbidden and she mused, Yes, of course God. That great being up in heaven somewhere that is suppose to know all, He knew about the little cloud. She furrowed her brow. The same God Grandmama keeps saying is my Father.
Sometimes it was easy for Keva to believe in a father she couldn't see. For years she had clung to the heroic stories of her biological father that her grandmother told her. Sure, she could believe in God as a Father. Only he was bigger, stronger and all powerful. Yet she couldn't distinguish the reality of an all powerful God with the emptiness she felt. She wanted to meet her biological father if he existed.
Devotional Thoughts – Faith Living
As you examine Keva's thinking you see how she does not know God at all. Because she is basing her idea of God on what she is experiencing. How often have you taken your experience and formed ideas of what you thought God is like?
Yet, you will find that God uses your experience for His desired will.
And when he is come (speaking of the Holy Spirit), he will reprove the world of sin, and of righteousness, and of judgment: Of sin, because they believe not on me;Of righteousness, because I go to my Father, and ye see me no more; Of judgment, because the prince of this world is judged.  " John 16:8-11
When the unbidden thought told her, God noticed, It was good that Keva became aware of God. An awareness of God is essential to beginning a walk of faith.
"But without faith it is impossible to please him: for he that cometh to God must believe that he is, and that he is a rewarder of them that diligently seek him." Hebrews 11:6
But an awareness without the truth of God's word, leads to a God of your own image. I invite you to take this journey with me and see how God uses Keva's life experiences to draw her to Himself and ultimately face-to-face with Truth.
"I have yet many things to say unto you, but ye cannot bear them now." John 16:12
To GOD be ALL the GLORY
In His hands,
Ann Marie Moore
LWHseries.com – Know True Love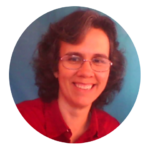 Receive the weekly Beauty in Dying devotionals in your email inbox plus a free gift from me.
Photo by Kirill Balobanov on Unsplash