Flesh Performance to Gain Spiritual Fruit
"But the fruit of the Spirit is love, joy, peace, longsuffering, gentleness, goodness, faith, Meekness, temperance: against such there is no law." Galatians 5:22-23
If you view this passage thinking this is something you must "do" or "perform" as your duty as a Christian you have sadly misunderstood the Lord's intent.
You cannot bear the fruit of the Spirit in your own strength apart from the Spirit himself. What comes naturally to you in the flesh can never produce spiritual fruit.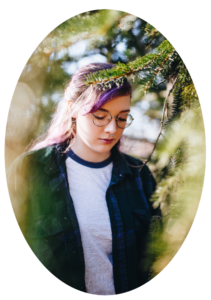 "Now the works of the flesh are manifest, which are these; Adultery, fornication, uncleanness, lasciviousness, Idolatry, witchcraft, hatred, variance, emulations, wrath, strife, seditions, heresies,  Envyings, murders, drunkenness, revellings, and such like: of the which I tell you before, as I have also told you in time past, that they which do such things shall not inherit the kingdom of God." Galatians 5:19-21
Have you been trying to produce Spiritual fruit in the flesh?
You know, it's easy to do. Just "clean" up some of the outward displays of your flesh. You are sure to look different in this sin-sick world. You may even have other Christians praise you for your efforts and the "peace" they see in you.
But deep within you, do you have peace and victory? Did you keep on a good attitude towards the person that said rude remarks to you and cut to the core? You did it of course because it was the proper "Christian" thing to do but in privacy do you cut them to shreds in your imagination?
What a horrible façade to endure time after time. But this is how I lived many years of my life, even while being God's child. I struggled with a choice God made to call one of our friends home.
Maybe not out in public or at church but my children and husband bared the burden of the manifestation of my flesh. Thoughts of looking elsewhere for faith, hope, and love crossed my mind as I questioned the cultural Christianity I was involved in that in all actuality was no different than me.
Some struggling more than others, giving in to fleshly desires. While others battle their demons behind closed doors and eventually take their own life. Keep in mind I am speaking of those who name the name of Christ.
Didn't they try? Or were they even saved? I cannot answer for others but only myself.
Yes, I knew Jesus saved me and in Him, I have eternal life. But how to battle the flesh in the here now I knew not. That is until once again by His divine Grace the gospel was alive to me as His child.
"And they that are Christ's have crucified the flesh with the affections and lusts. If we live in the Spirit, let us also walk in the Spirit." Galatians 5:24-25
Walking in the Spirit is not something you can choose to do in the flesh and expect to be victorious. The victory begins in belonging to Christ. So much of Christianity today is focused on how "you" must be a good testimony. How "you" must bear the fruit of the Spirit.
What a distraction from Jesus Christ who is the very source of all we desire. We come by faith through grace unto salvation. We can't earn it by any of our works lest we boast in our efforts. Yet, you can now live the Christian walk by sheer fleshly fortitude?
No. my friend.
There is only one way, one truth, and one life, one gospel, Jesus Christ.
The promise of the fruit of the Spirit is for those who are Christ. And only in HIM is there power to crucify the flesh with the affections and lusts. And therefore, if we live in the Spirit it becomes a natural spiritual thing to walk in the Spirit.
Performing in the flesh to gain spiritual fruit as God's child will leave you frustrated, discouraged and in danger of fulfilling the lust of the flesh and not the Spirit.
The hardest thing for anyone "to do" is to humble yourself. In humility, there is nothing more YOU can do. In humility, you acknowledge your need for Christ complete and sufficient supply.
"Let us not be desirous of vain glory," Galatians 5:26a
To GOD be ALL the GLORY
In His hands,
Ann Marie Moore
The Fruit of the Spirit Part 1
LWHseries.com – Know True Love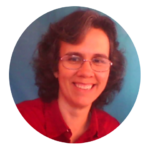 Receive the weekly Beauty in Dying devotionals in your email inbox plus a free gift from me.