God in You
"To whom God would make known what is the riches of the glory of this mystery among the Gentiles; which is Christ in you, the hope of glory:" Col 1:27
God is in you.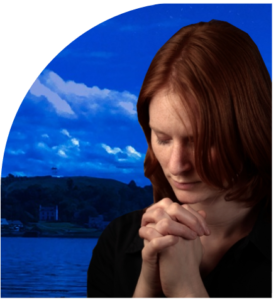 Is that thought a reality in your life yet? I mean think of the words one by one God is in you. Rather take a moment and personalize them by saying, "God is in me."
Is He?
Are you quick to answer and if so, How do you know God is in you?
"Jesus said unto him, If thou canst believe, all things are possible to him that believeth." Mark 9:23
In order to answer the question of, how do you know God is in you, will require faith. Thus believing it to be so. Or perhaps you are only at a point in your Christian walk where you want to believe it to be so. You agree that the the Bible tells you so, but your own thoughts betray you. And rather that acting upon the truth that God is in you, you live your daily life to be contrary to that truth.
"But have renounced the hidden things of dishonesty, not walking in craftiness, nor handling the word of God deceitfully; but by manifestation of the truth commending ourselves to every man's conscience in the sight of God." 2 Corinthians 4:2
Our Lord warns us not to walk in craftiness nor handle the word of God deceitfully but here is the key-there must be a manifestation of the truth in you.
Knowing of a truth is not the same as knowing the truth.
Biblical belief is not a mental assent but rather a practiced truth in your very life. Now granted your first step is to hear the truth, for faith cometh by hearing the word of God (Romans 10:17)
Sadly many of stop here and claim Romans 10:17 and fail to grasp the context of the verse as our Lord challenges concerning the people of Israel with these words that apply to you in your present state,
"But I say, Have they not heard? Yes verily, their sound went into all the earth, and their words unto the ends of the world." Romans 10:18
Here God's word confirms they have heard but watch what the following verse says,
"But I say, Did not Israel know? First Moses saith, I will provoke you to jealousy by them that are no people, and by a foolish nation I will anger you." Romans 10:19
Now how does Romans 10:17-19 apply to you concerning God in you?
I will clarify this with further questions
Have you heard God is in you?
Do you you know?
My dear friend, there comes a point in your faith walk where hearing must become knowing. And in order to know you must be desirous to cultivate an intimate relationship with the Lord. This is done by yielding to your Lord and allowing Him to work.
Sounds so simple but it is a lot more difficult than you think as there is tendency for you to get in the way.
"For the flesh lusteth against the Spirit, and the Spirit against the flesh: and these are contrary the one to the other: so that ye cannot do the things that ye would." Galatians 6:7
It is not enough to know of the truth it is essential you act upon it that you may know the truth.
What is it like to have God in you?
Does the thought cause you shame because of iniquity deep within or you are not sure you believe this truth?
Fall on your face before God and be honest as his child and cry out, "Lord, I believe; help thou mine unbelief." Mark 9:24b
As the truth of God in you grips you more and more, becoming a reality, something you know, then other truths come to life. Truths such as:
You were chosen
"Moreover whom he did predestinate, them he also called: and whom he called, them he also justified: and whom he justified, them he also glorified." Romans 8:30
You are an heir of God and joint-heir with Christ
"And if children, then heirs; heirs of God, and joint-heirs with Christ; if so be that we suffer with him, that we may be also glorified together." Romans 8:17
All because the Holy One resides in you.
May you be filled this day with overwhelming thoughts of your Beloved God in you. A taste of what is yet to come.
"But as it is written, Eye hath not seen, nor ear heard, neither have entered into the heart of man, the things which God hath prepared for them that love him." 1 Corinthians 2:9
To GOD be ALL the GLORY
In His hands,
Ann Marie Moore
LWHseries.com – Know True Love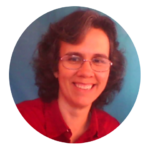 Receive the weekly Beauty in Dying devotionals in your email inbox plus a free gift from me.