When God is Silent
"Unto thee will I cry, O LORD my rock; be not silent to me: lest, if thou be silent to me, I become like them that go down into the pit." Psalm 28:1
What an agonizing moment when you cry out and you sense God is silent.
The following is a devotional my daughter, Rachel, wrote. It depicts her personal experience where God kept silence amidst her struggles.
Devotional by Rachel Moore
Have you ever experienced a time of silence, when it seems that no matter how many times you seek God there is no answer?
I have always liked the verse psalm 46:10 because it talks about God speaking to us, "Be still and know that I am God: I will be exalted among the heathen, I will be exalted in the earth." When He says be still and know that I am God, He is telling us to listen for His voice. This verse is referring to the Holy Spirit speaking to us. The Holy Spirit speaks in a still small voice, so to hear him we MUST be still.
But what about when you are still and there is no answer?
The first time I experienced God's silence, was shortly after being saved. We were still in Nicaragua at the time. I wanted a friend, a close friend that I could talk to about anything. So I asked the Lord and then waited
When there was no answer I asked again, and again.
Still nothing.
While we were travelling on deputation, my dad would play scripture songs most of the time. He would say that we needed to learn these scriptures and this was a good way to do it. I didn't understand why at the time and many times I did not understand the scriptures being sung, but later in my life they were put to good use.
Several verses I quoted or sung at the time, were from Psalm 61:1-3
"Hear my cry, O God; attend unto my prayer. From the end of the earth will I cry unto thee, when my heart is overwhelmed: lead me to the rock that is higher than I. For thou hast been a shelter to me, and a strong tower from the enemy."
I sometimes only sang the part, from the ends of the earth will I cry unto thee when my heart is overwhelmed… because sometimes Nicaragua felt like the ends of the earth!
Sometimes God may be silent for a long time, this doesn't mean you should stop listening but rather that you should seek to draw nearer to Him and never stop asking.
Never forget that at one point in that silence is when we will hear His voice. And when He answers it is like refreshing water to a thirsty soul.
Sometimes God wants us to pursue Him so relentlessly that we are panting for His answer like it refers to in Psalm 42:1 it says, "As the hart panteth after the water brooks, so panteth my soul after thee, O God."
The psalm goes on to tell of David's distress when God did not answer. But He did not stop seeking because of it. He encouraged himself.
"Why art thou cast down, O my soul? And why art thou disquieted in me? Hope thou in God: for I shall yet praise him for the help of His countenance." Psalm 42:5
God did answer my request for a friend but it took a while and it wasn't answered the way I thought it would be. God simply opened my eyes one day to the fact that He was my Friend. I wanted a friend I could confide in. I had been telling Him my every care and want. While I continually asked for a close friend I was drawing closer and closer to the Lord through prayer. The answer was right in front of me all along!
If you are going through a time of silence, don't give up!
Ecclesiastes 3:11 says "He hath made every thing beautiful in his time: also he hath set the world in their heart, so that no man can find out the work that God maketh from the beginning to the end." Ecclesiastes 3:11
Keep asking, seeking and drawing nearer to the Lord. He will answer in His time.
////////
I pray this devotional was a blessing to you.
"Hear, O LORD, when I cry with my voice: have mercy also upon me, and answer me." Psalm 27:7
To GOD be ALL the GLORY
In His hands,
Ann Marie Moore
LWHseries.com – Know True Love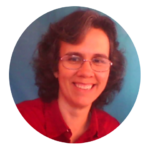 Receive the weekly Beauty in Dying devotionals in your email inbox plus a free gift from me.