Growing Intimate Love with God
"That Christ may dwell in your hearts by faith; that ye, being rooted and grounded in love, May be able to comprehend with all saints what is the breadth, and length, and depth, and height; And to know the love of Christ, which passeth knowledge, that ye might be filled with all the fulness of God. " Ephesians 3:17-19
Today I will take you through a journey of growing intimate love between you and your beloved Lord.
As I see my own stories unfold, I cannot help but take notice of the Author and finisher of our faith. In the following I pray to encourage you in the beauty of God's love, fanning the flames between you and your first love, the Word of Truth, for His glory.
At the end of the story, by God's grace, I will show you the steps of growing intimate love between you and your Lord.
The story begins…
I am black, but comely (Song of Solomon 1:5)… the words run through your mind when you were made aware your life was filled with sin and darkness. Yet God loved you so much that He gave His son, Jesus Christ. And through His shed blood you are redeemed!
"Come now, and let us reason together, saith the LORD: though your sins be as scarlet, they shall be as white as snow; though they be red like crimson, they shall be as wool." Isaiah 1:18
His words are gentle and inviting. You turn to Him yet you dare not look Him in the face less His holiness consume you.
"Lord, I know you died for me. And I can't understand why. I have loathed you and even used you for my selfish gain. I've been so wicked towards you." You look down in shame, "But you still love me."
Tears stream down your face. How many times have you thought of your Lord's forgiveness? Even after His saving power claimed you you still felt so unworthy.
He lift your face toward him, "Yea, I have loved thee with an everlasting love: therefore with lovingkindness have I drawn thee." Jeremiah 31:3
His words inflame your being and you cry out, "My beloved is mine, and I am his:" Song of Solomon 2:16.
He continues to whisper in the depths of your heart. Reassuring you with words of His incredible salvation.
You sing with rapture delight, "My Jesus I Love Thee."
Your mind is filled with possessive thoughts of joy of how God loves you. You are especially reminded of His growing intimate love when you fail and find yourself distraught over the shame you brought your Savior.
And when the blueness of the wounds from His chastening hand cleanse you, you keep silent. Waiting to hear from your Lord.
And in the quietness of your heart you hear Him say, "The king's daughter is all glorious within: her clothing is of wrought gold." Psalm 45:13
"Oh but I have failed you, my Lord, and dare you call me your daughter, still?"
"Was not my love for you everlasting?" He reminds you.
You draw in a breath. You open your mouth to speak but only tears come forth from your eyes as you realize. "Lord, how can I ever love you the way you deserve?"
"You have my love in you." His still small voice caresses you.
In your growing intimate love for your Lord you give back to Him what He has given to you. No longer are you possessive over His love but rather willing to surrender yourself to Him.
You praise your God with words of adoration, "I am my beloved's, and my beloved is mine:" Song of Solomon 6:3
You lift your face toward heaven with hands held high, "Lord I love you," your heart cries out, "but with no love of mine for all the love I have is thine. For I know that in me (that is, in my flesh,) dwelleth no good thing: for to will is present with me; but how to perform that which is good I find not (Romans 7:18) Unless it is You, my Beloved, who performs thy holy love in me."
You bow in humble adoration before your Lord, "Oh, I need you, Lord Jesus."
You are ever drawn to Him and declare, "Lord, kiss me with the kisses of thy mouth: for thy love is better than wine (Song of Solomon 1:2) and I know your banner over me is love (Song of Solomon 2:4)."
His melodious voice soothes your longing soul, "How beautiful are thy feet with shoes, O prince's daughter!" Song of Solomon 7:1a He smiles, "Thou art all fair, my love; there is no spot in thee." Song of Solomon 4:7
Your growing intimate love with God lifts you higher. His love is deeper, longer and wider than you had ever known. And yet, His love is greater still.
You weaken before your Lord, willing to present your body a living sacrifice (Romans 12:1) to the One who sacrificed all for you.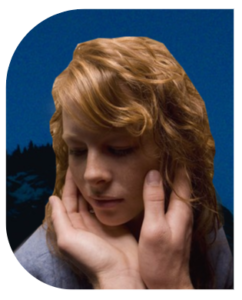 "Oh that I may be filled with the fullness of thee, my God, whom my soul loveth," you yearn as you fall into His arms.
Your Beloved holds you close. His voice assures you, "I am the LORD thy God, which brought thee out of the land of Egypt: open thy mouth wide, and I will fill it." Psalm 81:10
You fall to your knees before Him in complete adoration. "How sweet are thy words unto my taste! yea, sweeter than honey to my mouth!" Psalm 119:103
Your growing intimate love takes another leap of complete surrender and you rest in God's love. And while on your knees your tears of joy stream, "I am my beloved's, and his desire is toward me." Song of Solomon 7:10
Your Lord reaches for you, gently drawing you to Himself, "Thou hast ravished my heart, my sister, my spouse; thou hast ravished my heart with one of thine eyes, with one chain of thy neck." Song of Solomon 4:9
And so continues your story of eternal love with your Lord and Savior.
//////////////
Stages of Your Growing Intimate Love with God
Possessive – is how you begin with your Lord. "My beloved is mine," is your immediate reaction to His precious salvation and rejoice that you are His.
Willing – to give of yourself to Him. "I am my beloved's," as testimony to others that you belong to Him and declare, "and my beloved is mine."
Absolute Surrender – Then your growing intimate love reaches its glorious understanding of complete surrender to God, "I am my beloved's." And because you rest in His love you are confident that His desire is towards you. This is when you accept that all things work together for good to them that love God, to them who are the called according to his purpose (Romans 8:28). You understand it is all part of God's weaving hand for your good and His glory. And you know He will never leave the nor forsake thee (Hebrews 13:5).
Growing intimate love with God requires that you receive His love through Jesus Christ. And as a Christian and follower of your Lord it is essential that you abide in His continual everlasting love in your daily life. Finally give your body, all of you, in complete surrender to Him. As scripture says it is your reasonable service.
His continual love sanctify you for His glory.
"For I am persuaded, that neither death, nor life, nor angels, nor principalities, nor powers, nor things present, nor things to come, Nor height, nor depth, nor any other creature, shall be able to separate us from the love of God, which is in Christ Jesus our Lord." Romans 8:38-39
To GOD be ALL the GLORY
In His hands,
Ann Marie Moore
LWHseries.com – Know True Love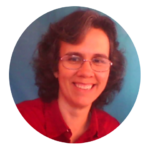 Receive the weekly Beauty in Dying devotionals in your email inbox plus a free gift from me.