His Word, My Hope
"Uphold me according unto thy word, that I may live: and let me not be ashamed of my hope." Psalm 119:116
The scriptures are more than ink on paper. When you hold the Bible in your hands, you hold God's heart. No, the Bible is not God but the Bible reveals Him to you.
"Search the scriptures; for in them ye think ye have eternal life: and they are they which testify of me. And ye will not come to me, that ye might have life." John 5:39-40
Our God and His word are inseparable. When God isn't real to you then His word is meaningless. The scriptures become an academic exercise when devoid of a vibrant and intimate relationship with Christ.
Let me ask you something. Why do you read your Bible?
Are you hoping to attain some educational or spiritual enlightenment to show off your knowledge? Or is it because reading your Bible is a daily duty that makes you "feel" spiritual?
"Thou art my hiding place and my shield: I hope in thy word." Psalm 119:114
As you read, meditate and engraft God's word, you discover more of His heart. God's word gives hope.
The Lord is always the first to make a move toward fallen man. God offers himself to you in His word. He his open His heart to you and that is when the real struggle begins in your own heart…
Something, I've discovered in my marriage of over 26 years is the importance of communicating with an open heart. When a relationship has walls or when one spouse chooses to close their heart then doubts and fears creep up.
With your Lord, you never have to fear that He has closed His heart to you. His word reveals His open and willing heart to you. But you do have to examine if you are closing your heart to Him.
Even when you have sinned, failed, and grieved God, you will find hope in His word. It is in His very word that He reveals His immense love for you.
Yes, you may be brought to shame as your own heart is exposed but His word reminds you of the crimson covering. The shed blood of Jesus Christ not only covers your shamefulness He washes you completely. In addition, He anoints you with the ointments of His glorious grace.
The sweet savor of Christ on your life puts a delightful smile on God. And when you enter into His bedchamber your heart rejoices with His word because your heart is open to receive Him.
"I am my beloved's, and his desire is toward me." Song of Solomon 7:10
His word declares all to you – You are His desire.
Do you deserve Him?
No.
Could you be spiritual enough to earn such precious intimacy?
No.
Then why?
John 3:16 – For God so loves…YOU
And your Lord desires to have an intimate spiritual union with you through the blood of Christ, by His Spirit.
"This is a great mystery: but I speak concerning Christ and the church." Ephesians 5:32
This holy union between you and your Lord is a mystery but one that God desires to reveal to you 😊
"But as it is written, Eye hath not seen, nor ear heard, neither have entered into the heart of man, the things which God hath prepared for them that love him. But God hath revealed them unto us by his Spirit: for the Spirit searcheth all things, yea, the deep things of God." 1 Corinthians 2:9-10
To GOD be ALL the GLORY
In His Hands,
Ann Marie Marie
LWHseries.com – Know True Love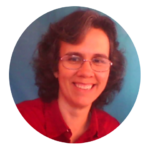 Receive the weekly Beauty in Dying devotionals in your email inbox plus a free gift from me.