Hope Deferred
"Hope deferred maketh the heart sick: but when the desire cometh, it is a tree of life." Proverbs 13:12
The silent battle ensues and you are drained because you can't get past the disappointments of your last battle.
You cry out like David, all hope drained, "…my sin is ever before me."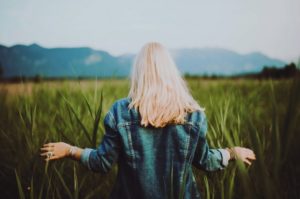 Will this hopeless battle never end?
For a season it seems there is hope when your eyes are enlightened and your heart is encouraged in the Lord. Then something happens. A death blow that reminds you of what a mess you are. Worse still, those you trust and love only confirm your failures and shortcomings. Or at least it seems that way. And no matter where you turn there you are with your sin glaring at you.
"O wretched man that I am! who shall deliver me from the body of this death?" Romans 7:24
And how would you answer this verse, my friend?
At this moment a scene from Book 3 – No Greater love comes to mind. Here the preacher says something that is obviously from my own thoughts and heart. My daughter Rachel was the one that reminded me there is a little of the author in every character. And so I mused on the preacher's words…
A scene from No Greater Love – Book 3
"Some of you may say, I'm willing to humble myself! But you have another problem hindering you. Your sin seems to glare at you and your past haunts you…The blindfold represents the grace of God. Not that you ignore sin, but once you have confessed it, you don't turn back and look at it again. You don't allow it to glare at you, reminding you of your shortcomings, your weaknesses, thus making sin your focus. Yes, you are weak, but Jesus says, 'My grace is sufficient for thee: for my strength is made perfect in weakness!' Allow Jesus to wash your feet!" © Love's Weaving Hand – Book 3 – No Greater Love
And what further joy when the answer for your hope is found in the following verse in Romans chapter 7.
"I thank God through Jesus Christ our Lord. So then with the mind I myself serve the law of God; but with the flesh the law of sin." Romans 7:25
The previous week was a battle of disappointments for me. And this after a victorious week too! I had attended a prayer conference that was both a blessing and a challenge to me. Yet not long after the joy, I was hit with fear, discouragement, and despair over the fact I still deal with so many struggles. But this is the wrong battle to focus on because it is extremely self-centered.
It's not that you don't confess shortcomings and sins but you must forsake their control in your life. Remember you have been bought with a price, the blood of Jesus Christ. And not only does He redeem you, He overcomes all for you in your journey as His child.
This is the gospel of the redeemed, who have been made free from the bondage of sin and death. And not only in a future is this gospel made a reality to you but in the here and now.
Christ becomes our hope and our every desire. He is our tree of life!
"I will be glad and rejoice in thee: I will sing praise to thy name, O thou most High." Psalms 9:2
To GOD be ALL the GLORY
In His hands,
Ann Marie Moore
LWHseries.com – Know True Love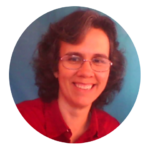 Receive the weekly Beauty in Dying devotionals in your email inbox plus a free gift from me.