Invest for the Glory of God
"Thou oughtest therefore to have put my money to the exchangers, and then at my coming I should have received mine own with usury." Matthew 25:27
Where are you going to invest your talents?
Not long ago I was given monies which I was encouraged to invest in the publication of my own books. This would give me the opportunity to purchase the photo license for the physical printing of my books. Particularly The King's Daughter which is Love's Weaving Hand – LWH series Book 1. I saw this money as finances God entrusted to me in order to invest for His glory. As I child of God I was given an incredible opportunity but I had a choice.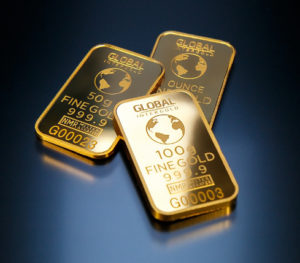 I could either use the few hundred dollars for my own writing advancements or find a way where I could invest the money God had provided to impact the lives of other writers down the road. I chose to invest the monies instead and begin Living Faith Publishing, LLC.
"For I feared thee, because thou art an austere man: thou takest up that thou layedst not down, and reapest that thou didst not sow." Luke 19:21
Investing is a risk but it is a risk that can provide higher dividends. I would have been more comfortable taking the money and investing it in stock photos for my own books. I would have played it "safe" but now I sense a greater responsibility in how God had me invest. I have launched out into a full fledged writing business with the desire to help other women writers write for the glory of God.
But God's vision in the area of writing does not stop there. My desire to see women write for the glory of God is permeating my vision as I work along side my husband in our upcoming ministry in Uruguay among the deaf. There is more our Lord has planned that at this moment I am still unable to articulate until we are actively working among the people God has called us to.
In a way when you invest what God gives you it can be a fearful thing. I mean what if I fail?
Is fear keeping you back from going outside of my comfort zone to invest in something greater for the glory of God?
"For the eyes of the LORD run to and fro throughout the whole earth, to shew himself strong in the behalf of them whose heart is perfect toward him." 2 Chronicles 16:9a
God desires to show Himself strong in your life.
In order for God to show Himself strong in your life you must first admit you are weak and in need of a mighty God. If you lack wisdom to invest then ask God who promises to grant you wisdom and He will not upbraid you for it, but rather He will give to you liberally. He will guide you in managing what He has called you to invest for the glory of God.
"Take therefore the talent from him, and give it unto him which hath ten talents." Matthew 25:28
There are times you may think of yourself as indispensable. But could I lovingly warn you that if you don't obey God's call you suffer loss and God will send someone who is willingly faithful to accomplish His will. Someone willing to take what God has given them and invest it for His glory.
May we not get this mindset that God cannot accomplish His will without us. Sure we can be a hindrance but God's will is to be accomplish with or with out you. But knowing my Lord, He desires more than anything to accomplish His will with you.
I pray you would desire His will be accomplish through you, as you invest what God has entrusted you with. Be willing to take risk outside of your comfort zone and see how GOD will multiply your investment in ways that go above and beyond all you asked or thought.
"For unto every one that hath shall be given, and he shall have abundance: but from him that hath not shall be taken away even that which he hath." Matthew 25:29
To GOD be ALL the GLORY
In His hands,
Ann Marie Moore
LWHseries.com – Know True Love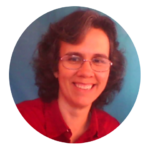 Receive the weekly Beauty in Dying devotionals in your email inbox plus a free gift from me.

.