Missed Blessings
"Blessed be the God and Father of our Lord Jesus Christ, who hath blessed us with all spiritual blessings in heavenly places in Christ: According as he hath chosen us in him before the foundation of the world, that we should be holy and without blame before him in love:" Ephesians 1:3-4
Missed blessings are something you discover after the fact. And it's been said hindsight is better than foresight. Have you looked back on your life and missed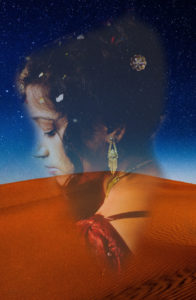 blessings because of the choices you made?
I desire to receive all God has for me and because of that I often think about Moses' wife, Zipporah
Moses Meets Zipporah
In Exodus 2:16-21 you read how Moses meets Zipporah, the woman who was to become his wife.
In chapters 3 and 4 of Exodus Moses is encountered by God through a burning bush. This is when God commissions Moses to speak to Pharoah to let His people go.
In Exodus 4:20 you see Moses obeys,
"And Moses took his wife and his sons, and set them upon an ass, and he returned to the land of Egypt: and Moses took the rod of God in his hand."
But something happened along the way to Egypt…
"And it came to pass by the way in the inn, that the Lord met him, and sought to kill him." Exodus 4:24
That's crazy! God sent Moses to Egypt and then sought to kill him! What happened?
The following verses tell you more…
"Then Zipporah took a sharp stone, and cut off the foreskin of her son, and cast it at his feet, and said, Surely a bloody husband art thou to me. So he let him go: then she said, A bloody husband thou art, because of the circumcision." Exodus 4:25-26
Zipporah knew that God was after Moses for his failure to circumcise their sons. And by the context, you can tell, though she circumcised her son to save her husband's life she loathed the idea of circumcision.
Lessons Learned
As I think of these verses I am reminded of how influential we can be as wives and cause missed blessings. We can literally sway our husbands to accommodate our desires above obeying God. That is fearful, especially to any woman who longs to serve God with all her heart.
Do you realize, that although God continued to use Moses, Zipporah missed blessings? She missed out on the amazing miracles that took place when God delivered the people of Israel. In fact, she and her sons did not go to Moses into Egypt but stayed with Jethro.
Exodus 18:2-5
Then Jethro, Moses' father in law, took Zipporah, Moses' wife, after he had sent her back, [3] And her two sons; of which the name of the one was Gershom; for he said, I have been an alien in a strange land: [4] And the name of the other was Eliezer; for the God of my father, said he, was mine help, and delivered me from the sword of Pharaoh: [5] And Jethro, Moses' father in law, came with his sons and his wife unto Moses into the wilderness, where he encamped at the mount of God:
Not only did Zipporah miss blessings on but because of her attitude against one of God's commands her sons missed out too.
Is there any resistance in your heart to God's leading in life? Are you complying half-heartedly only to appease the circumstances and keep God's pressure off?
One thing I realize from my life, as a born again believer since 1998, that is I don't want to miss blessings God has for me. Be it directly or through my husband.
May you set aside resentments of any kind towards God's commands in your life. And may you be willing to travel this journey in this grace with your spiritual husband or the imperfect man he has called you to marry. A testimony of your complete submission to your Lord.
"Wives, submit yourselves unto your own husbands, as unto the Lord." Ephesians 5:22
To GOD be ALL the GLORY
In His hands,
Ann Marie Moore
LWHseries.com – Know True Love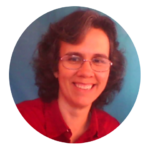 Receive the weekly Beauty in Dying devotionals in your email inbox plus a free gift from me.