New Year's Resolutions
"And it came to pass in the six hundredth and first year, in the first month, the first day of the month, the waters were dried up from off the earth: and Noah removed the covering of the ark, and looked, and, behold, the face of the ground was dry." Genesis 8:13
Mankind was given a second chance when Noah and his family entered the ark.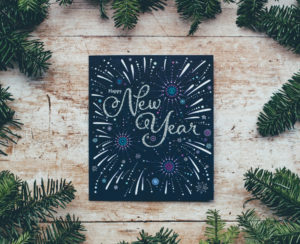 They began a new year and stood on dry ground. Did they have any new year's resolutions? Picture all of mankind wiped off the face of the earth and now you and your family are responsible to see the human race continue. What a daunting responsibility! Yet is has this responsibility diminished because you are the King's daughter?
A new years resolution.
"And you, be ye fruitful, and multiply; bring forth abundantly in the earth, and multiply therein." Genesis 9:7
Noah and his family new year's resolution was established by God, who told them to be fruitful and multiply. Its sad that in today's society the procreation of the human race is frowned upon yet it is a something that pleases God. And He is extremely pleased when His children desire to be fruitful.
"Herein is my Father glorified, that ye bear much fruit; so shall ye be my disciples." John 15:8
As the King's daughter you are to bear fruit for His glory and fruit that remains.
"Ye have not chosen me, but I have chosen you, and ordained you, that ye should go and bring forth fruit, and that your fruit should remain: that whatsoever ye shall ask of the Father in my name, he may give it you." John 15:16
Fruit bearing earns the ear of God to answer your prayers. It would do us all well to accept God's desire to be fruitful and to multiply both physically and spiritually. All for His glory. What kind of new year's resolutions do you have? Can you earnestly say you plan to keep them? Are they God's resolutions for your life whereby you will bear much fruit for the Master?
"Abide in me, and I in you. As the branch cannot bear fruit of itself, except it abide in the vine; no more can ye, except ye abide in me." John 15:4
As you consider this upcoming year, keep in mind the things our Lord has already entrusted you with. Evaluate God's faithfulness in your life and seek your Lord to strengthen you in the times you have failed Him.
Resolutions impact lives when you abide in the presence of your Lord and Savior.
Take time today to evaluate the past and look forward to the future of this upcoming year with anticipation and promise. And remember one day you shall behold an incredible new year where the past will no longer haunt you and the future is an ever unbroken abiding with your Lord.
"For, behold, I create new heavens and a new earth: and the former shall not be remembered, nor come into mind." Isaiah 65:17
To GOD be ALL the GLORY
In His hands,
Ann Marie Moore
LWHseries.com – Know True Love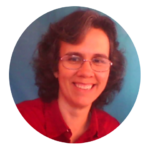 Receive the weekly Beauty in Dying devotionals in your email inbox plus a free gift from me.