Overcoming Doubt Everyday
"And he said, Come. And when Peter was come down out of the ship, he walked on the water, to go to Jesus. But when he saw the wind boisterous, he was afraid; and beginning to sink, he cried, saying, Lord, save me. And immediately Jesus stretched forth his hand, and caught him, and said unto him, O thou of little faith, wherefore didst thou doubt?" Matthew 14:29-31
Have you ever been filled with doubts?
I know I certainly have and especially lately. The more our Lord has challenged me to go forward the more the doubts have grown. I have even been troubled in my sleep fearing I would go back to the way I use to be. It got to the point I began to despair and even hate myself.
How is it doubts tend to lead us in a downward spiral that we feel like we are sinking like Peter? Yet could we not learn from this faithless man?
Overcoming doubt begins with acknowledging your Lord. Cry out to Jesus who is your Lord. He is faithful to stretch forth His hand to you and catch you. But be ready to hear your Lord out as He points out your little faith and challenges you, "Wherefore didst thou doubt?"
It is disheartening to hear such a question from your Beloved and at this point overcoming doubt seems even more impossible. But there is hope.
"Jesus answered and said unto them, Verily I say unto you, If ye have faith, and doubt not, ye shall not only do this which is done to the fig tree, but also if ye shall say unto this mountain, Be thou removed, and be thou cast into the sea; it shall be done." Matthew 21:21
I understand the above verse at first glance may not appear to help but there is a jewel in the verse to overcoming doubt.
You overcome doubt with faith.
"Now faith is the substance of things hoped for, the evidence of things not seen." Hebrews 11:1
Faith in overcoming doubt is not some pump me up feeling, faith is real. The scripture uses the word substance, meaning something that exists. It is as real as the material you touch around you. Faith is also evidence, meaning it is proof.
"And they came to him, and awoke him, saying, Master, master, we perish. Then he arose, and rebuked the wind and the raging of the water: and they ceased, and there was a calm. And he said unto them, Where is your faith? And they being afraid wondered, saying one to another, What manner of man is this! for he commandeth even the winds and water, and they obey him." Luke 8:24-25
When overcoming doubt sometimes it is best to ask yourself, "Where is your faith?"
Is your faith on your confidence or is it on the confidence of the one who overcomes all the obstacles that may be placed in your life?
"I am crucified with Christ: nevertheless I live; yet not I, but Christ liveth in me: and the life which I now live in the flesh I live by the faith of the Son of God, who loved me, and gave himself for me." Galatians 2:20
When you faith is based on the Son of God whose faith alone sustains you then you discover the power of overcoming doubt.
When tragedy strikes you can go to God for his word declares, He is the God of all comfort (2 Corinthians 1:3) When you sin you go to God, confessing, and He is faithful and just to forgive your sins and to cleanse you from all unrighteousness (1 John 1:9) When you sense you are doubting go to God's word. For to overcome doubt is to have faith on His faithfulness.
"It is of the LORD'S mercies that we are not consumed, because his compassions fail not. They are new every morning: great is thy faithfulness." Lamentations 3:22-23
To GOD be ALL the GLORY
In His hands,
Ann Marie Moore
LWHseries.com – Know True Love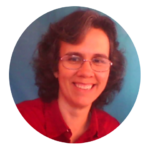 Receive the weekly Beauty in Dying devotionals in your email inbox plus a free gift from me.