Playing God with Others
"I will ascend above the heights of the clouds; I will be like the most High." Isaiah 14:14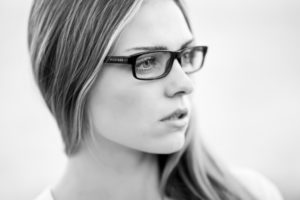 Playing God in the lives of others leads to compromise.
The devil desires to be like the most high. What a haughty thought. Do your actions declare the same attitude?
You notice a person's blind spots, areas of weakness they don't realize exist. And you feel pressed to do something.
"Be careful for nothing; but in every thing by prayer and supplication with thanksgiving let your requests be made known unto God." Philippians 4:6
What should you do concerning their blind spot?
Avoiding conflict by doing nothing eats you up when the person is around you.  Yet jumping in to say or do something to let show her she erred also falls short of God's desire.
Our Lord says, "Be careful for nothing." Worry is not going to help the individual. Whether you are avoiding the person or pouncing on them to set them straight, God's initial desire is that you don't worry.
Our Lord does not want you playing God with the information you discovered. It is not time to give the person the silent treatment or a mouthful of what you think.
But does that mean you won't confront the person?
"Brethren, if a man be overtaken in a fault, ye which are spiritual, restore such an one in the spirit of meekness; considering thyself, lest thou also be tempted." Galatians 6:1
Your greatest impact in a person's life is prayer. And it is spiritual prayer that is full of meekness. And prayer where you consider yourself in their situation, realizing if it wasn't for the grace of God that would be you. Otherwise, when you do nothing you lack compassion (Jude 1:22-23) or when you are hasty with your words you cause discord.
"For he that will love life, and see good days, let him refrain his tongue from evil, and his lips that they speak no guile: Let him eschew evil, and do good; let him seek peace, and ensue it." 1 Peter 3:10-11
It is tempting to take charge and play God in order to "show" a person a thing or two. Rather allow God to use you as a vessel of His mercy. Be willing to share the truth in love (Ephesians 4:15). And always in the spirit of meekness lest you be tempted and compromise the truth you are trying to impart.
Your most powerful place is on your knees. It is not playing God but bowing down to the one who is God and who makes a difference in people's lives.
"LORD, my heart is not haughty, nor mine eyes lofty: neither do I exercise myself in great matters, or in things too high for me." Psalm 131:1
To GOD be ALL the GLORY
In His hands,
Ann Marie Moore
LWHseries.com – Know True Love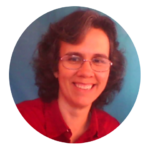 Receive the weekly Beauty in Dying devotionals in your email inbox plus a free gift from me.