Salvation is a Marriage Life
"I will greatly rejoice in the LORD, my soul shall be joyful in my God; for he hath clothed me with the garments of salvation, he hath covered me with the robe of righteousness, as a bridegroom decketh himself with ornaments, and as a bride adorneth herself with her jewels." Isaiah 61:10
Salvation brings God glory when you trust in Jesus Christ's blood sacrifice to prepare you for a wedding.
"The kingdom of heaven is like unto a certain king, which made a marriage for his son," Matthew 22:2
We spent time in preparation for Jonathan and Faith's wedding. They were encouraged to keep in mind the legacy of love our Lord has bestowed upon them.
Scripture points out that marriage is a testimony of God's love for His bride, the church (see Ephesians 5:22-32). And our Lord orchestrated created all things, to include marriage, for HIS pleasure.
"Thou art worthy, O Lord, to receive glory and honour and power: for thou hast created all things, and for thy pleasure they are and were created." Revelations 4:11
ALL things are (present tense) and were (past tense) created for His pleasure. Yes, you, with all your fleshly imperfections are created for His pleasure.  And salvation is a marriage life whereby your Lord  has already proposed and said, "I do."
"But God commendeth his love toward us, in that, while we were yet sinners, Christ died for us." Romans 5:8
God took upon Himself to form the first man, "And the LORD God formed man of the dust of the ground, and breathed into his nostrils the breath of life; and man became a living soul." Genesis 2:7. Our Lord is also taking it upon Himself to form His bride, "But now hath God set the members every one of them in the body, as it hath pleased him." I Corinthians 12:18. He formed a physical body and now through salvation forms a spiritual body.
The man received the breath of life. Our Lord's bride receives the Holy Spirit, the very life of Christ in her to call God, Abba and to live a life of suffering for Christ live in us.
"For ye have not received the spirit of bondage again to fear; but ye have received the Spirit of adoption, whereby we cry, Abba, Father. The Spirit itself beareth witness with our spirit, that we are the children of God: And if children, then heirs; heirs of God, and joint-heirs with Christ; if so be that we suffer with him, that we may be also glorified together." Romans 8:15-17
And daily you are being conformed into the image of Jesus Christ.
"For whom he did foreknow, he also did predestinate to be conformed to the image of his Son, that he might be the firstborn among many brethren." Romans 8:29
Can you picture this magnificent wedding of Christ and His bride? What a precious mystery and one that is revealed in each wedding vow and marriage life where two become one.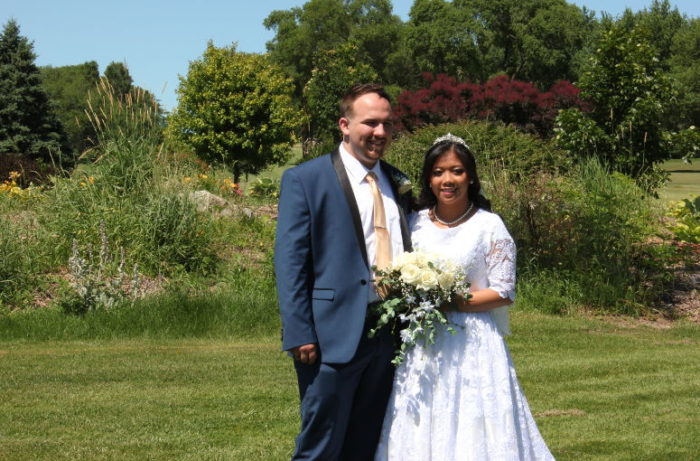 Have you been invited to the Greatest wedding of all? Are you inviting others?
Oh, what unfathomable joy when man and God become one.
"And he saith unto me, Write, Blessed are they which are called unto the marriage supper of the Lamb. And he saith unto me, These are the true sayings of God." Revelations 19:9
To GOD be ALL the GLORY
In His hands,
Ann Marie Moore
LWHseries.com – Know True Love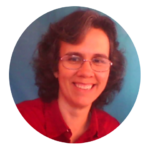 Receive the weekly Beauty in Dying devotionals in your email inbox plus a free gift from me.