Secret Revealed
In the day when God shall judge the secrets of men by Jesus Christ according to my gospel.  Romans 2:16
"It's not a big deal," I would often comfort myself. But the words were little comfort to my struggling heart that missed the secret of victorious Christian living. The battles with unbelief were real, though I tried convincing myself otherwise.
It wasn't that I doubted my Lord's salvation. His finished work on the cross is an indisputable fact. Rather, I struggled to believe I was of any value to my Lord.
So, I did what most of God's children do, I attempted to please God in my own strength.
Doing for God, Only What God Can Do
Not of works, lest any man should boast. Ephesians 2:9
You agree that no one is saved by works. Yet the very secret of the Christian life is ignored in order to live a sanctified – set apart life. Ultimately, we want to "show" God we can do it.
I can do all things through Christ which strengtheneth me. Philippians 4:13
For the most part, I would read this verse I CAN DO ALL THINGS through Christ which strengtheneth me. I truly thought, "Now that I have Jesus I CAN DO IT."
But I failed to comprehend the THROUGH CHRIST.
Attempting to Pay God Back for His Goodness
I wanted to give my Lord more. Didn't He give all for me? I was attempting to pay our Lord back for all His goodness. But no matter how much I tried, even as His child, I would come short.
For all have sinned, and come short of the glory of God; Being justified freely by his grace through the redemption that is in Christ Jesus: Whom God hath set forth to be a propitiation through faith in his blood, to declare his righteousness for the remission of sins that are past, through the forbearance of God; To declare, I say, at this time his righteousness: that he might be just, and the justifier of him which believeth in Jesus. Where is boasting then? It is excluded. By what law? of works? Nay: but by the law of faith. Romans 3:23-27
"What am I missing, Lord?" I would cry out many a desperate night. There had to be some kind of secret to the Christian life I was missing. I struggled at every angle, as Christian, wife, mother, and friend. I was desperate. I had nowhere to go but down on my knees pleading. And do you know what happened?
Trials.
I was hurt more than I could have ever imagined. Yet, I learned to love God the more. I was once told by a pastor's wife, "You will suffer much." I didn't understand what she meant but somehow it brought a calm and even a secret joy to my heart. Our Lord truly steadies my heart because HE is with me.
The heart is deceitful above all things, and desperately wicked: who can know it? Jeremiah 17:9
But have you forgotten you have a new heart?
A new heart also will I give you, and a new spirit will I put within you: and I will take away the stony heart out of your flesh, and I will give you an heart of flesh. Ezekiel 36:26
Why is it that God's people live as if they still have a deceitful and desperate heart?
Secret Clearly Evident
Therefore if any man be in Christ, he is a new creature: old things are passed away; behold, all things are become new. 2 Corinthians 5:17
God saved you. He gave you a new heart and that heart is HIS.
"Lord, how is it I can do all things through Christ when I fail at every turn?"
I don't remember exactly when but it was sometime after Christmas of 2013 God answered.
I can do ALL things through Christ because it is Christ who does the work. God himself works the works that only God can do.
Then said they unto him, What shall we do, that we might work the works of God? Jesus answered and said unto them, This is the work of God, that ye believe on him whom he hath sent.  John 6:28-29
Believe on who? Jesus Christ who depends on God.
I must work the works of him that sent me, while it is day: the night cometh, when no man can work. John 9:4
Jesus, who now lives in you by the power of the Holy Spirit. Jesus, the one who works in you. Jesus Christ who is the Great I AM.
And God said unto Moses, I AM THAT I AM: and he said, Thus shalt thou say unto the children of Israel, I AM hath sent me unto you.
Work the Works of God
Are you willing to lose your life in Christ? Then be willing that He may live His God lives in you. His life may be lived through Jesus Christ in you. For only Christ can the God-life in you. And you will behold mighty works for His glory.
Verily, verily, I say unto you, He that believeth on me, the works that I do shall he do also; and greater works than these shall he do; because I go unto my Father. John 14:12
To GOD be ALL the GLORY
In His hands,
Ann Marie Moore
LWHseries.com – Know True Love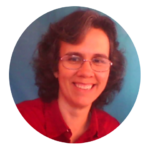 Receive the weekly Beauty in Dying devotionals in your email inbox plus a free gift from me.