Warning: Staying On This Page Could Amount To An Unshakeable Faith Filled with Worth and Purpose That Could Alter the Way You Think and Impact Your World for the Glory of God
Currrent Work in Progress
No Greater Love is Love's Weaving Hand Book 3
Get updates and the special price of .99 cents in my upcoming early book release



Claim Your FREE Gift and spot for .99 cent book release RIGHT NOW!

Fill out the form below, with your first name and Primary email and you'll immediately receive your FREE True Love Manifesto Guide
Here is what will "IMMEDIATELY" start coming your way!
My FREE guide

True Love Manifesto

for Every Woman to inspire you to know true love.
Weekly

Thursday

devotionals to keep the embers of your love burning.


Additionally Periodically...


You will receive

special

book offers, short stories and character book interviews
A

behind the scenes

look of my book creation and tips learned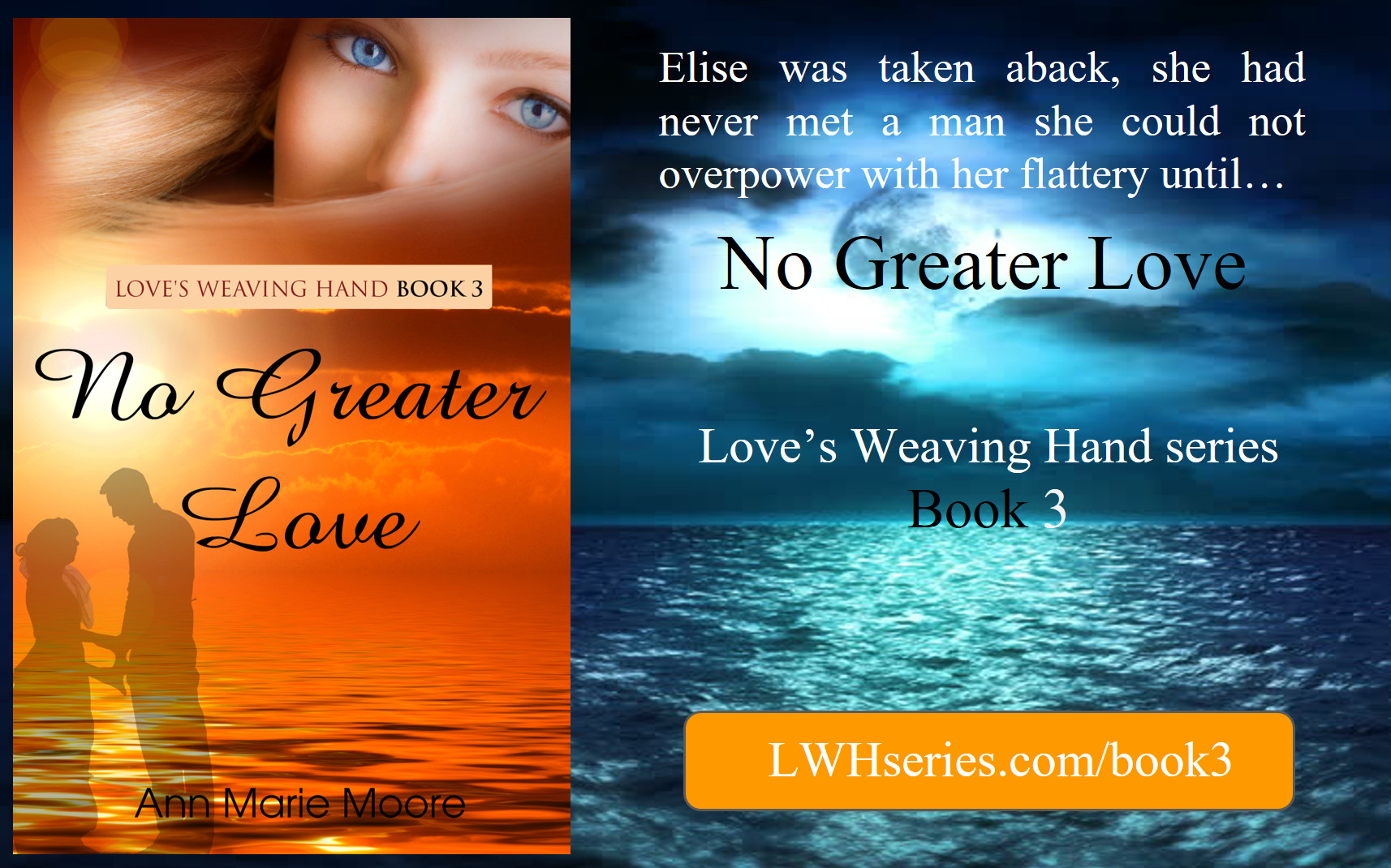 My scripture theme for LWH series Book 3 is Isaiah 41:20
"That they may see, and know, and consider, and understand together, that the hand of the LORD hath done this, and the Holy One of Israel hath created it."
To GOD be ALL the GLORY
In His hands,
Ann Marie Moore