I offer a weekly devotional called Beauty in Dying which is sent weekly to your email inbox. The following message was the first to be delivered. Each week I share thoughts to encourage you on your journey of faith.
I am honored to have this opportunity to be a blessing in your life through these challenging devotionals. Yes they have and continue challenge my own life. I pray they may serve as an encouragement in your journey of faith for the glory of God.
Before we begin the email series which are to be  sent to you every Thursday, I would like to give you some behind the scenes of God's weaving hand of how the Beauty in Dying devotionals came to be.
As our God grew me in my Christian walk I was challenged by the loss of our still born baby in 2013. I was trying to make sense of it all – God encouraged me with the revelation of the beauty in dying when I first heard the song, "Have You Died," by Abigail Miller on Christmas of 2013.
By God's weaving hand, I have discovered the beauty in dying to self. It is not a journey of a physical death but rather a spiritual one that continues to give life and impact others.
With this new found understanding, God brought to mind a prayer I had prayed – it was a desire to be a blessing in the life of one young lady whom I could encourage on her journey of faith. God answered my prayer in October 24, 2014 with Ashley.
At the time, Ashley had recently been saved, a born again child of God, when I first met her.
God ordained my own baby to die that my hands would be free to embrace my Lord's baby in Christ. These were the words of comfort I received as time went on in our precious friendship.
Do I miss my baby?
Yes.
But my baby's death has taught me so much. I have discovered the importance of one life being laid down for the sake of another to bless many other lives.
As my relationship grew with Ashley, God led me to encourage and challenge her in the beauty in dying. After months of ministering to her the messages through email, the Lord brought other women He desired me to open these devotionals to for His glory.
By January 14, 2017 our Lord fully convinced me that these messages needed to go out to other women as well, perhaps those I had yet to meet, like you.
My greatest desire is to be a blessing in the lives of women. One life is all I asked the Lord for to bless. And from that one life God has granted me the blessed opportunity to encourage other women to know true love and to discover the Beauty in Dying to live lives with meaning and purpose.
I pray by the grace and mercy of our God that these messages will encourage you in the beauty in dying where you will discover a life rich in your beloved Lord.
"My heart is inditing a good matter: I speak of the things which I have made touching the king: my tongue is the pen of a ready writer." Psalms 45:1
 
To GOD be ALL the GLORY
In His hands,
Ann Marie Moore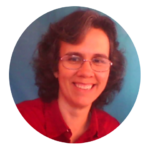 Receive the Beauty in Dying devotionals in your email inbox plus a free gift from me.