Awareness of Your Responsibility
"Moreover it is required in stewards, that a man be found faithful." 1 Corinthians 4:2
Last week I shared with you about God's sovereignty in history.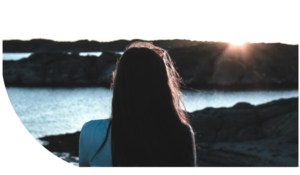 Such history that led from one thing to another and eventually to the awareness of my responsibility as a receiver of Darlene Deibler Rose's testimony. Her testimony impacted my salvation, leading me to my Savior's feet as well as my desired walk with God. "Give me Lord a double portion," became my plea.
"That thou mayest love the LORD thy God, and that thou mayest obey his voice, and that thou mayest cleave unto him: for he is thy life, and the length of thy days:" Deuteronomy 30:20a
This week I want to reflect on the awareness of being a good steward with what God has entrusted you with. It is not enough to gain an emotional moment of joy with the Lord and desire to serve Him. That joy is reflected in each step of obedience you take with your Beloved. These steps begin with a love for your Lord. And in order to love Him you must have an awareness of His love for you.
"We love him, because he first loved us." 1 John 4:19
When you are enraptured with His love you seek to please your Lord by obeying His voice. As you obey His voice, you become more aware of His nature. Thus it becomes natural, in the spiritual, sense to cleave unto Him. The word cleave was first mentioned in scripture speaking of a relationship with a man and a woman. So strong is your love for your Lord that the closest reference to such love is that of a marriage.
"Therefore shall a man leave his father and his mother, and shall cleave unto his wife: and they shall be one flesh." Genesis 2:24
You too shall leave your father of this world, the devil, and cleave unto your Lord and become one spirit (1 Corinthians 6:17). In this glorious miracle beyond all comprehension, you and your Lord become one. Do you sense the awareness of such a tremendous responsibility?
You have been entrusted with so much through your beloved God that He rewards you with His life and gives you length of days that you may glorify Him. And how is your stewardship? Are you being found faithful?
"He that withholdeth corn, the people shall curse him: but blessing shall be upon the head of him that selleth it." Proverbs 11:26
Are you withholding the blessed words of life from those around you? Truly we are to buy the truth and sell it not (Proverbs 23:23). But God can grant you wisdom to instruct a lost and dying world to understand their need of salvation. Are you being faithful with the truth that has a hold of you?
Keep in mind, I am not saying, are you being faithful with the truth you've been exposed to but rather the truth you know has become your own to impart. For me it has been the immense reality that every woman can know true love. And such love only comes from the God of love (1 John 4:16). This thought has given me an awareness of my purpose to seek women who need the Great Physician. "Samaritan" women who thirst for the eternal relationship they may or may not know they long after.
The awareness of God being that true love has impacted my life. Now I am to be a faithful steward, by God's grace. And you, too, have been entrusted by our Lord to glorify God with the truth He has given you.
"But put ye on the Lord Jesus Christ, and make not provision for the flesh, to fulfil the lusts thereof." Romans 13:14
Walk in all humility before your God being clothed in Christ as you serve Him as His steward.
"He hath shewed thee, O man, what is good; and what doth the LORD require of thee, but to do justly, and to love mercy, and to walk humbly with thy God?" Micah 6:8
To GOD be ALL the GLORY
In His hands,
Ann Marie Moore
LWHseries.com – Know True Love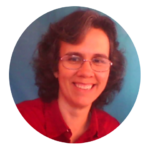 Receive the weekly Beauty in Dying devotionals in your email inbox plus a free gift from me.