Beginning New Chapters
Glittering stars shined in the early morning sky as we said goodbye to dear friends. Jill from Jillhomeredies.com and I have become close friends in the Lord and our love for our Lord and Saviour, Jesus Christ. And we are both looking forward to beginning new chapters in our lives.
I call to remembrance my song in the night: I commune with mine own heart: and my spirit made diligent search. Psalm 77:6
Years ago, I was encouraged to write a personal journal. There were many times I failed to record in my journal. But little does add up and over the course of 14 years my journal records have added up to five written books. In addition, I have journal entries I recorded online only.
The time has come to start a new journal.
New Chapters
I purchased my new journal to make a record of my upcoming journeys as my Lord's daughter in a new land, Botswana, Africa.
The journal is empty ready to write new chapters. And as a writer, I am certain that my experience of living in Africa will grow me 😊
Pen of a Ready Writer
But as I look at the blank page, a challenging question comes to mind.
Who will write in this journal?
My heart is inditing a good matter: I speak of the things which I have made touching the king: my tongue is the pen of a ready writer. Psalms 45:1
I know this is kind of weird question when you know I will be the one writing. But will I be writing about what I want or what God wants to accomplish in my life?
The Writer's Journey
O LORD, I know that the way of man is not in himself: it is not in man that walketh to direct his steps. Jeremiah 10:23
God is ready to direct your steps. And as the author and Finisher of your faith, He is willing to write your story for your good and His glory.
Are you willing?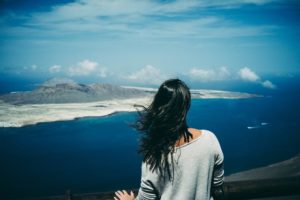 Regardless if you are headed on an adventure to Africa or on an adventure to the kitchen to prepare a new recipe meal for your family, are you willing that God writes your story?
Whether therefore ye eat, or drink, or whatsoever ye do, do all to the glory of God. 1 Corinthians 10:13
This writer's journey belongs to God and He wants to write the most amazing story in your life. A story where even the most insignificant things in your life can become filled with purpose and meaning because you know it is all part of God's weaving hand. And He is tailoring every strand just for you.
Take a moment and reflect on what God is writing concerning you today. Make a record in writing as our Lord leads you. And may you have a written legacy for others to read of our Lord's goodness in your life.
These things have I written unto you that believe on the name of the Son of God; that ye may know that ye have eternal life, and that ye may believe on the name of the Son of God. 1 John 5:13
To GOD be ALL the GLORY
In His hands,
Ann Marie Moore
LWHseries.com – Know True Love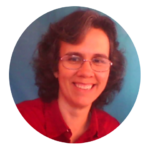 Receive the weekly Beauty in Dying devotionals in your email inbox plus a free gift from me.