Effective Communication of Your Faith
"That the communication of thy faith may become effectual by the acknowledging of every good thing which is in you in Christ Jesus." Philemon 1:6
Effective communication is essential to get the message across of your faith to others.
And in order to have effective communication concerning your faith there are a couple of things you must acknowledge. First of all you must acknowledge every good thing in you and second it is because of Christ Jesus.
"For I know that in me (that is, in my flesh,) dwelleth no good thing: for to will is present with me; but how to perform that which is good I find not." Romans 7:18
It's true in your flesh dwelleth no good thing yet God ascribes that there be good works in you. And the key is that in order for those good works to be manifest in you you must be in Christ.
"But of him are ye in Christ Jesus, who of God is made unto us wisdom, and righteousness, and sanctification, and redemption:" 1 Corinthians 1:30
God's salvation has already made it possible for you to be in Christ. Being in Christ is not something you mentally "will" yourself into, being in Christ is a fact the moment your Heavenly Father saves you.
"Let your light so shine before men, that they may see your good works, and glorify your Father which is in heaven." Matthew 5:16
Not only will others glorify God but you will also gain a confidence in effective communication because you know your God and you know your purpose.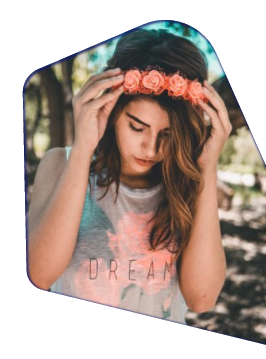 "That, according as it is written, He that glorieth, let him glory in the Lord." 1 Corinthians 1:31
In knowing your God through His precious word, you will also know the works He works in you. Your thoughts, dreams and desires are His because He becomes a greater reality in your life.
The more you grow to understand what it means to be in Christ the more effective communication of your faith you will have, for your thoughts will line up with His. Your actions, the words you share with others and the way you lead people to view your blessed Lord will be an outpouring of Christ in you.
"That no flesh should glory in his presence." 1 Corinthians 1:29
You know you have effective communication of your faith when there is no glorying in your flesh. For it is not by might, nor by power but by His spirit (Zecheriah 4:6) you are able to communicate approprietely.
Acknowledge every good thing that is in you. For God has graciously provided it to you in Christ Jesus.
"For in him we live, and move, and have our being;" Acts 17:28a
In Him is every good work and you are in Him and He in you (Colossians 1:27).
"Now the God of peace, that brought again from the dead our Lord Jesus, that great shepherd of the sheep, through the blood of the everlasting covenant, Make you perfect in every good work to do his will, working in you that which is wellpleasing in his sight, through Jesus Christ; to whom be glory for ever and ever. Amen." Hebrews 13:20-21
Effective communication glorifies God.
I pray this coming week you will give consideration to the message of your faith you are getting across. That your faith be one that is founded in Christ and accompanied by works (James 2:18). These works are give to you from God. And what comes from God, my friend, is always good (James 1:17)
"That ye might walk worthy of the Lord unto all pleasing, being fruitful in every good work, and increasing in the knowledge of God;" Colossians 1:10
To GOD be ALL the GLORY
In His Hands,
Ann Marie Moore
LWHseries.com – Know True Love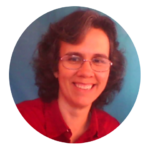 Receive the weekly Beauty in Dying devotionals in your email inbox plus a free gift from me.