The Fruit of the Spirit is Love
"But the fruit of the Spirit is love, joy, peace, longsuffering, gentleness, goodness, faith, Meekness, temperance: against such there is no law." Galatians 5:22-23
I awakened from my nap at the mission's quarters and opened my eyes to see the picture on the wall. It was that of Galatians 5:22-23. And for the first time, I noticed the word love in that verse. It was the first word to describe the fruit of the Spirit.
Why hadn't I noticed this before?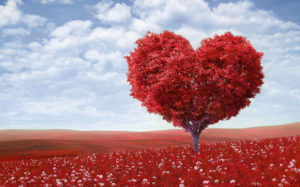 I mean, I have read the verse countless times. Yet this time love stood out to me.
My mission for Love's Weaving Hand is for every woman to know true love.
The love of God is something I have been saturating in for some time. But for the first time, the word love caught my attention.
I believe our God is an intentional God and I wondered, Lord why is the first thing concerning the fruit of the Spirit, love?
And immediately our Lord reminded me of my deepest desire…to know the love of God that I may filled with all His fullness.
"And to know the love of Christ, which passeth knowledge, that ye might be filled with all the fulness of God." Ephesians 3:19
So I wondered, what does love have to do with this verse? Why did our Lord list it initially in the makeup of the fruit of the Spirit?
Agape is the word that is used for love in both Galatians 5:22-23 and Ephesians 3:19. Which means affection or benevolence.
But the fruit of the Spirit is affectionate. And affections are towards an object.
By God's grace, I want to continue this thought in the coming week or weeks (as our Lord leads) on love as an attribute of the fruit of the Spirit.
"As the Father hath loved me, so have I loved you: continue ye in my love." John 15:9
To GOD be ALL the GLORY
In His hands,
Ann Marie Moore
LWHseries.com – Know True Love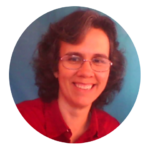 Receive the weekly Beauty in Dying devotionals in your email inbox plus a free gift from me.