A Full Reward
The LORD recompense thy work, and a full reward be given thee of the LORD God of Israel, under whose wings thou art come to trust. Ruth 2:12
In this life, you will experience many ups and downs. And if you focus on the difficulties around you, life can be downright discouraging. But despite the challenges, you can live a life with a full reward. A life that, sadly, most Christians miss.
"I can do all things through Christ which strengthen me," is a favorite verse of many of God's children
But what are those "all things"?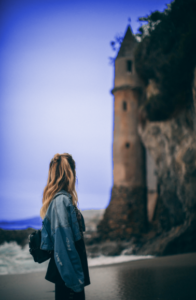 Is it about making money? Having a better life?
It can be if that is what God desires to use in your life in order that He be glorified.
Is it about living a life of suffering that Christ be known?
Again, it can be if this will be a way our Lord be glorified.
You can have either of those lives and yet miss the full reward our Lord has for you.
Abundant Life vs Martyrdom
There is a crazy battle that comes up in the life of a Christian. To live a victorious life of success in the here and now, proving the abundant life. Or the life of martyrdom, living an all-out sacrificial life for your Lord. Sometimes you catch yourself living the abundant life and wonder what am I doing for Christ? Another time you have been giving your all but wonder why you are down in the dumps and not feeling victorious.
And before you know it you may end up feeling like a yo-yo with ups and downs in your life.
Or perhaps you have resolved that this life is only ups and downs and once you get to heaven it will all be better. And before you know it you find yourself coasting, living the luke-warm life that you know makes your God vomit.
Living a Full Reward Life
Look to yourselves, that we lose not those things which we have wrought, but that we receive a full reward. 2 John 1:8
John warned against deception in the context of the verse shared here. And just as many deceivers are in the world denying that Jesus Christ has come in the flesh, many deny the full reward God has for you.
So what is this life of a full reward?
I will first tell you what it is not. It is not that you strive to please God by your good works whether those works produce an abundant or sacrificial life. Now I am not saying you don't apply yourself. In fact, taking action is essential.
But what is equally essential is the reason for your actions. Or rather the source of your actions.
Head Knowlege vs Application
But be ye doers of the word, and not hearers only, deceiving your own selves. James 1:22
Just as Jesus Christ came in the flesh and many deny that truth. How many embrace the reality that Jesus Christ lives in your flesh through the power of the Holy Spirit?
Is this a reality in your day-to-day living?
Or is it a pipe dream you "hope" to attain someday when you have it all together to be worthy enough?
Why not spend the remainder of this day, no matter where you go, thinking of the reality that God lives in you.
The very God who became flesh and dwelt among us now lives in you.
How is that possible?
Will you let that thought cause you to shrink away in shame? Or will you embrace it in order to discover the full reward you have in Christ Jesus?
A Full Reward Life
Trust in the LORD with all thine heart; and lean not unto thine own understanding. In all thy ways acknowledge him, and he shall direct thy paths. Proverbs 3:5-6
God has a full reward for you. And in some ways, it is so simple yet so difficult to accept. It is simple because all you must do is reckon it to be so because He has done it all. Yet so difficult because self gets in the way and won't accept its simplicity.
A full reward is found Jesus Christ who now lives in you by the Holy Ghost. That's it.
And I know you know this.
But are you living it as a reality? Or rather is Christ living His life in you?
For my thoughts are not your thoughts, neither are your ways my ways, saith the LORD. Isaiah 55:8
Do you realize that now our Lord's thoughts can be your thoughts because of Jesus Christ in you?
I pray you are humbled by such truths. I know I am. Do I fully comprehend?
No.
But I know God desires a close relationship with you. Closer than you, as a mortal fallen creature, redeemed by His precious blood ever dreamed of.
After these things the word of the LORD came unto Abram in a vision, saying, Fear not, Abram: I am thy shield, and thy exceeding great reward. Genesis 15:1
To GOD be ALL the GLORY
In His hands,
Ann Marie Moore
LWHseries.com – Know True Love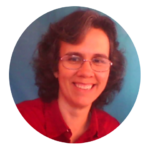 Receive the weekly Beauty in Dying devotionals in your email inbox plus a free gift from me.

Photo by Roberto Nickson on Unsplash