"Go North" a Lesson on Trust
"As for God, his way is perfect; the word of the LORD is tried: he is a buckler to all them that trust in him." 2 Samuel 22:31
I want to share a lesson I learned on trust when my children, my best friend and I got lost in the woods.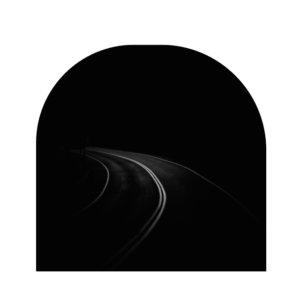 It had been a trying time the morning I was to head to the airport to drop off my husband for his mission's trip to Nicaragua. Many unsettling thoughts had already crossed my mind. They weren't necessarily about the trip but rather what the future holds for us in ministry. I have been doing a lot of soul searching and accepted God's will in my own life. I am not simply the wife of a missionary, I am a missionary at heart. One who endeavors, by God's grace, to find yet another "Samaritan" woman to serve and encourage in the love of our Lord.
"As for God, his way is perfect: the word of the LORD is tried: he is a buckler to all those that trust in him." Psalm 18:30
Through all my unsettling feelings and even terrible dreams of affliction God had a lesson prepared for me on trust. Although I was a native born and raised Texan somehow I sense I should have been from Missouri because I learn best when shown. And our Lord did precisely that on the day we dropped off my husband at the airport in Saint Louis, Missouri.
"Commit thy way unto the LORD; trust also in him; and he shall bring it to pass." Psalms 37:5
We ventured to do some shopping. By the time we started making our way home I double checked the GPS but failed to make sure that it was the correct location as I had mapped out all my locations prior to leaving the airport. I did think it strange that it said it would take us a half hour longer than I expected. But what do I know I hardly ever ventured more than seven or eight miles from home before. And the past seven years we lived in Nicaragua where I took taxis and buses and only locally unless accompanied by my husband on longer trips.
When we lived in the states before I had no Google maps but now with this app I am more willing to take my kiddos on adventures. If anything, should I take a wrong turn, Google maps will reroute me. That is if I put the correct location to begin with.
I started the maps, handed it to my best friend Deb and off we went. Deb was visiting and was not at all familiar with the area so she was simply trusting and took my phone to help me navigate. After all, I am not an experienced night driver. I think I can count less than five hours of night driving experience in my entire driving life. My husband pretty much does all our night driving when we travel around the U.S.
So off we went one and a half hours and when there were six minutes left I knew in my gut we were nowhere near home. In fact we were one and half hours south and east from home. I pulled into an open drive way in the woods to check out my map. By this time a man who lived in the house came to see what was going and why we had pulled in his driveway.
"I think I punched in the wrong directions on my Google maps," I told him the location.
He furrowed his brow, "I don't know where that is. You're in the sticks."
I could certainly see that, we had traveled up and down in the dark in the Missouri hills. I thanked the man and wondered what to do.
"Keep going North on 49," Deb said.
So I did. "What does the map say?'
"Mom, we don't have signal."
"Then maybe I should backtrack. Let's head back," I suggested.
"Keep going North," Deb insisted.
"Trust in the LORD with all thine heart; and lean not unto thine own understanding." Proverbs 3:5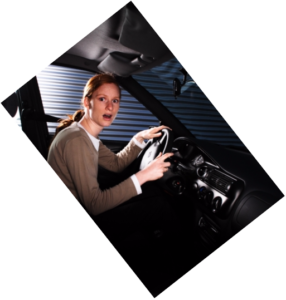 "Trust God," Deb added.
My mind was spinning. Let's see, we used a quarter tank on our excursion here and we have a total of a half tank. There are no gas stations. The last town I recall was several miles back. Deb says, "go north." Glad we got the kids supper. Kiddos are now making comments that they knew something was weird because they did not recognize any of the towns. Me, wondering why they didn't tell me anything sooner.
And yes doing my best not to panic. Really I was fine until I saw no more lines on the road. My thoughts began to run wild. You got to remember I'm a writer and a story of two grown woman stranded in the middle of the woods in the dark with five kids was starting to form.
We were the only ones on the road for the most part and were able to slow down and watch deer. The kids had a blast. We eventually got signal turned on Google maps and made our way to the interstate. Deb and I enjoyed a tremendous time encouraging each other in the Lord. I got the most night driving experience ever.  We sang my son Jonathan's songs and eventually made the last leg home on the interstate listening to some of my favorite Christian music. We made it home near midnight from this three hour tour (yep, Deb kept trying to create her own words to the Gilligan's Island song along the way of our excursion).
"I will say of the LORD, He is my refuge and my fortress: my God; in him will I trust." Psalms 91:2
I enjoyed this visual Bible lesson our Lord gave us.
I learned to trust God in the darkness, against my own reasoning and fleshly thoughts. And I learned to trust Him through my own dear friend for Christ indwells her. "Go north," will forever be etched in my mind as one of the best lessons my Lord taught me on trusting Him.
And who knows, maybe a story will come out of this whole venture, after all 🙂
"That thy trust may be in the LORD, I have made known to thee this day, even to thee." Proverbs 22:19
To GOD be ALL the GLORY
In His hands,
Ann Marie Moore
LWHseries.com – Know True Love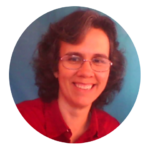 Receive the weekly Beauty in Dying devotionals in your email inbox plus a free gift from me.