Happiness in the Christian Life
"Not by works of righteousness which we have done, but according to his mercy he saved us, by the washing of regeneration, and renewing of the Holy Ghost; Which he shed on us abundantly through Jesus Christ our Saviour; That being justified by his grace, we should be made heirs according to the hope of eternal life." Titus 3:5-7
True happiness comes from being right with God. And it is God alone that makes you right with Him.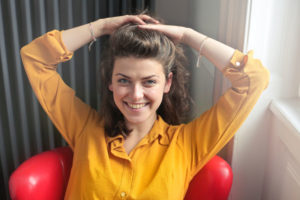 "To declare, I say, at this time his righteousness: that he might be just, and the justifier of him which believeth in Jesus." Romans 3:26
We can agree that none of us is saved by any righteousness of our own. For there is none righteous, no not one (Romans 3:10). But as a Christian do you think you are capable of living the righteous life by your own strength?
I am often saddened at the mentality of many Christians who promote character over Christ. There is something about such a focus that bothers me. Perhaps it is because "Adam" can do it. Meaning, in the flesh Christians, can attain some measure of being right with God.
Yet there are so many unhappy Christians.
And because of that, we suggest various "ways" in which you can improve your outlook in life. And some actually do work. But as I have examined the inner motives closely, I am seeing self as the root issue.
Dangers of a Self- Righteous Life
Before you can ever hope to find true happiness in the Christian life you must examine your heart. Is what you are doing stemming from your need for God's abundant supply? In other words, have you come to the end of yourself, realizing that all your righteousness is as filthy rags?
"For they being ignorant of God's righteousness, and going about to establish their own righteousness, have not submitted themselves unto the righteousness of God." Romans 10:3
Even as a Christian you can find ways to establish your own righteousness. Do you have boastful claims in your heart or openly about having the right Bible, the right church, the right dress code, the right character and so on?
Are you determining that you are right by your works or His?
Self-righteousness establishes its own righteousness and goes as far as redefining scriptures. Even where you question God's word as the devil did, "Yeah, hath God said?" And the blessed work of God in the life of a believer becomes a bondage.
Foolishness of Self-Righteousness
"O foolish Galatians, who hath bewitched you, that ye should not obey the truth, before whose eyes Jesus Christ hath been evidently set forth, crucified among you?" Galatians 3:1
We can point out the Galatians for being foolish into thinking they could add the law to God's grace. Are we any different when we add outward manifestations of what we can do to be right with God?
"Most men will proclaim every one his own goodness: but a faithful man who can find?" Proverbs 20:6
Seldom, does a person who is made right by God will trumpet about how right she is. Nor does she find pleasure in comparing herself to the lost world or those who are less "right" Christians.
Eventually, this way of life will beat you down. And it won't be long happiness in the Christian life becomes an illusion. Because by the measure ye mete, it shall be measured to you: (Mt 4:24)
Happiness in His Righteousness
Happiness as God's child comes from His righteousness and not your own.
Don't simply agree with my statement that your happiness is based on His righteousness but seek to make it a reality in your life.
"And be found in him, not having mine own righteousness, which is of the law, but that which is through the faith of Christ, the righteousness which is of God by faith: That I may know him, and the power of his resurrection, and the fellowship of his sufferings, being made conformable unto his death;" Philippians 3:9-10
To GOD be ALL the GLORY
In His hands,
Ann Marie Moore
LWHseries.com – Know True Love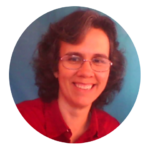 Receive the weekly Beauty in Dying devotionals in your email inbox plus a free gift from me.