Lose Your Life for His Sake
"For whosoever will save his life shall lose it; but whosoever shall lose his life for my sake and the gospel's, the same shall save it." Mark 8:35
Have you struggled so much that to lose your life is actually a welcoming thought?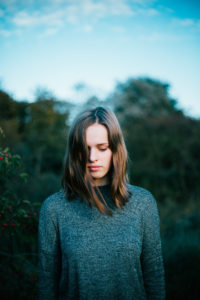 I struggled as a child and a young woman and even years later with thoughts of unworthiness. Thoughts of myself were so low that I even contemplated taking my own life.
When the Lord challenges you to lose your life, He is speaking from an altogether different perspective. A suicidal person is looking to "escape" their present difficulties. The person Jesus is talking about is a person willing to live. But you are no longer willing to live by your terms but His.
For years I have aspired in artistic ways, never seemingly developing anything. I was often double-minded and struggled with focus. Then I was faced with the challenge of Mark 8:35 and sought to understand.
"And he said to them all, If any man will come after me, let him deny himself, and take up his cross daily, and follow me." Luke 9:32
My mind began to wrap itself around the crucified life. And by the end of 2013, I was challenged with Abigail Miller's song, "Have You Died." I began to understand. In order to lose your life means to live a crucified life. And a crucified life is a life of daily dying. In time, Beauty in Dying came to be a reality.
Years ago, the whisper in my heart by the Spirit of God when I thought to run from it all came true.  "Death is not as ugly as you think." God's way of dying brings a new way of living.
"He taught me also, and said unto me, Let thine heart retain my words: keep my commandments, and live." Proverbs 4:4
In order to lose your life there must be a reason. And when you do you realize His desire is for you to live because He lives in you. The living word makes the written word sweet to your soul and you retain it in your heart. His commandments are no longer grievous but glorious opportunities to witness the hand of God. And the life which you now live you will live by the faith of Christ himself (Galatians 2:20).
Are you ready to lose your life for His sake and the gospel?
As I mentioned, I struggled for quite some time but eventually, I took one step. Just one, in the direction God was leading. And the ripple effects have gone on and on.
When I exercise dying to self on a daily basis, I am truly finding my life. This is the life my Heavenly Father meant for me to live. I am a creative person. I am a writer. I also enjoy being creative in graphics and video.  And these things about me are meant to be used for my Lord and the advancement of the gospel.
I do appreciate having a measure of success in what God has given me to do. It has been a fearful thing to go outside of my comfort zone and publish fiction. Yet, when God leads it is He that will accomplish what He desires in a surrendered life.
All to Jesus I Surrender
The above song in the video was one that my Lord used in 2009 when I made one of the worst decisions of my life. (More on that another time as God leads). Although I was to learn how terrible that decision was years later, God used the circumstances. He broke all my defenses as His child and I accepted my Lord's calling to surrender all.
And the all God speaks of is to lose your life, ALL of it for His sake.
"…weeping may endure for a night, but joy cometh in the morning." Psalms 30:6b
When you come to the reality that you must lose your life it is not easy. Will you ever get to live the dreams you aspired? Will you marry the man you dreamed to marry or have the children you have been longing for? Or are you willing to lose it all for His sake?
But when you do our Lord will open your eyes to the incredible life He has purposed for you.
Divine Paradox
by Amy Carmichael
But all through life I see a cross
Where sons of God yield up their breath:
There is no gain except by loss,
There is no life except by death;
And no full vision but by faith
Nor glory but by bearing shame,
Nor justice but by taking blame.
And that Eternal Passion saith:
"Be emptied of glory and right and name."
To GOD be ALL the GLORY
In His hands,
Ann Marie Moore
LWHseries.com – Know True Love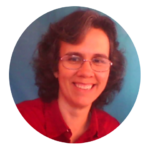 Receive the weekly Beauty in Dying devotionals in your email inbox plus a free gift from me.