Pay God Back
"The servant therefore fell down, and worshipped him, saying, Lord, have patience with me, and I will pay thee all." Matthew 18:26
God had compassion on you and forgave you all.
I have often gotten the sense most Christians want to pay God back. It sounds admirable to want to serve God and do it out of a thankful heart of deliverance.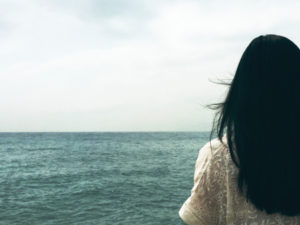 "For my yoke is easy, and my burden is light." Matthew 11:30
Have you put yourself under a bondage and a yoke that's not your Lord's in order to pay God back?
We often sing a Chorus that includes the words, "I owed a debt I could not pay He paid a debt He did not owe…" Do you think as a Christian you can pay the debt back now with service to God?
The servants last words, "Lord, have patience with me, and I will pay thee all." I fear that such a mindset robs many a Christian of God's grace which is the awesome incredible Gospel of salvation that is made clear to His saved.
"But if our gospel be hid, it is hid to them that are lost: In whom the god of this world hath blinded the minds of them which believe not, lest the light of the glorious gospel of Christ, who is the image of God, should shine unto them." 2 Corinthians 4:3-4
Has the enemy so blind the eyes of believers too? I doubt it, but the devil has certainly misled us into paying God back for all His goodness. Do you see the power of the gospel in the verse above? Our Lord calls it glorious. The glorious gospel of Christ, who is the image of God. The good news of Christ is He, not you, is the image of God.
There is no need to strive to be "like the Most High," when the Most High indwells you by His very own Spirit. Yet we strive in being yielded to Him whereby you must decrease and He must increase. Your faith rest on nothing less than Christ and His righteousness. You pay God back with God himself. When by faith, you are in Christ and Christ is the COMPLETE payment.
"And if a man also strive for masteries, yet is he not crowned, except he strive lawfully." 2 Timothy 2:5
What is our crown of glory but Christ Himself.
In order to be filled with Him you must do so lawfully. From the time the Lord saved me this phrase came to mind, "God's people doing things God's way."
His way is lawful, His way is exactly in line with Himself.
"Jesus saith unto him, I am the way, the truth, and the life: no man cometh unto the Father, but by me." John 14:6
Paying back your Lord is impossible for you but possible with God (Matt 19:26). Jesus Christ not only paid but He paved the way by which you serve a thrice Holy God. A God who is so condescending that He lives in you, right now, to do His will, His way.
"Oh that men would praise the Lord for his goodness, and for his wonderful works to the children of men!" Psalm 107:8
To GOD be ALL the GLORY
In His hands,
Ann Marie Moore
LWHseries.com – Know True Love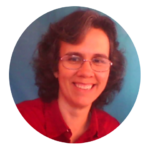 Receive the weekly Beauty in Dying devotionals in your email inbox plus a free gift from me.