Saved for His Glory
"Look unto me, and be ye saved, all the ends of the earth: for I am God, and there is none else. " Isaiah 45:22
God desires that ALL come to salvation.
How often have you wondered, "Lord, who am I that you saved me?" How undeserving have you felt before a thrice holy God? How many times have you marveled over God's faithfulness and grieved over your lack of faith?
"How shall we escape, if we neglect so great salvation;" Hebrews 2:3a
God's salvation is precious to His children. And you sings for joy, "Glory I'm saved."
God saved you to lead you to heaven. And He gave you a purpose here on earth.
You were saved for a purpose: That ALL the earth may know God.
God saved you with the whole world in mind. Yes, little insignificant you has been chosen to declare, "There is a God in heaven. And this God now lives in me."
"Ye are the light of the world. A city that is set on an hill cannot be hid." Matthew 5:14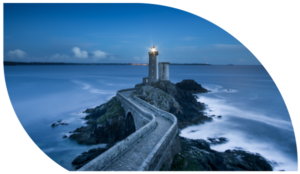 God promised that as long as He is in the world, our Lord is the light of the world (John 9:5). The Lord Himself dwells in you by the power of the Holy Spirit that you may be the Light bearer to a lost and dying world.
God's desire that ALL be saved has been from the foundation of the earth. From Genesis on, God has been a missionary minded God with a message of His salvation. Discover more about God's saving power in the sermon below by Missionary Bruce Moore as you see God's purpose in delivering His people.
The Lord desires to glorify Himself in you that ALL the earth may know there is a God. This God loved the world that he gave his only begotten Son, that whosoever believeth in him should not perish, but have everlasting life (John 3:16). You are that testimony and light to this world.
"For ye are bought with a price: therefore glorify God in your body, and in your spirit, which are God's." 1 Corinthians 6:20
To GOD be ALL the GLORY
In His hands,
Ann Marie Moore
LWHseries.com – Know True Love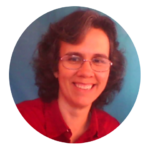 Receive the weekly Beauty in Dying devotionals in your email inbox plus a free gift from me.