A Sovereign God in History
"Whatsoever the LORD pleased, that did he in heaven, and in earth, in the seas, and all deep places." Psalm 135:6
God is in control of every event in history.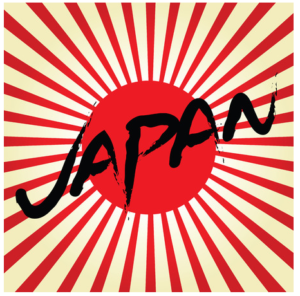 Nothing happens that surprises our Lord and what does occur falls perfectly in His weaving plan even when we don't understand. Darlene Diebler Rose discovered December 7, 1941 to be a day of infamy. A day that led to the next and then the next. Until one day she and her husband, Russell, were taken as prisoners of war by the Japanese military while serving as missionaries in Borneo. By March 13, 1942 Darlene was separated from Russell who was taken to Makassar and she never saw him again.
"And we know that all things work together for good to them that love God, to them who are the called according to his purpose." Romans 8:28
History can be cruel. Yet God had an intended purpose in it all, that was for her good and His glory. But when history was being written for Darlene Diebler Rose she had a difficult time believing that anything good could come from so much suffering.
"I am the LORD, I change not;" (see Malachi 3:6)
Despite her discouragements she pressed on to trust the nature and character of the God she had grown to love. A God whom she shared an intimate relationship with. And a One who she desired to serve no matter what the cost.
It was her very testimony I heard years later on an old VHS tape.
Listen to Darlene Deibler Rose's Testimony
I was so impacted by her vibrant relationship with the Lord that my own false profession came in question. And I discovered I knew of God but had not known Him personally. In time, the reality of the cross of Christ chattered my nominal Christianity and I become the King's daughter by His loving grace on that blessed August 19 in 1998.
"And it came to pass, when they were gone over, that Elijah said unto Elisha, Ask what I shall do for thee, before I be taken away from thee. And Elisha said, I pray thee, let a double portion of thy spirit be upon me." 2 Kings 2:9
On a previous journal of mine (March 23, 2012) I wrote the following: "It is so important that every opportunity you have, you give your testimony of salvation to a lost and dying world. For me God used, the Testimony of Darlene Rose. I have never met this woman yet I think of her often. God prepared her to suffer and to give a her testimony that others may hear…My heart was challenged, my life was changed and in my joy I remember asking the Lord, for a double portion of her spirit to fall on me (2 Kings 2:9)…Wow, I must admit I am in no way able to handle anything she went through for my Lord…at least not in my strength."
"The LORD recompense thy work, and a full reward be given thee of the LORD God of Israel, under whose wings thou art come to trust." Ruth 2:12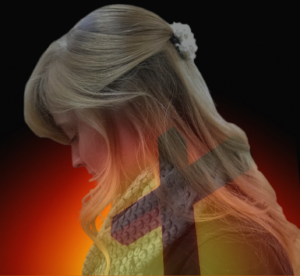 Over two years later, October 24, 2014, by God's weaving hand our Lord added to the history of my own Christian life with two answers to prayer. God had placed a desire to find a young woman of faith to be a blessing in her life (read here to know more). He gave me that answer in my dear best friend, Ashley (the real Elise of Love's Weaving Hand you can read about in Book 3) and not only that, our Lord blessed further.
As she and I met for the first time in person in 2015 there was overwhelming awe at how God orchestrated all things. Our friendship was predominately begun online (still continues to be so) and centered on our Lord. As we talked I thought, Could it be this young lady is the double portion for which I prayed? Ashley's own words and personal desire has confirmed that answer to my prayer over and over.
"Pray you use Ashley's life in a magnificent way and bring many people into the kingdom of Christ as a result of her testimony." Pastor Wartner
"But he that knew not, and did commit things worthy of stripes, shall be beaten with few stripes. For unto whomsoever much is given, of him shall be much required: and to whom men have committed much, of him they will ask the more." Luke 12:48
I cannot tell you the heavy responsibility that comes with such a reality. God has put a desire in this young lady to live a sacrificial life. What that all entails we both know not.
I remember Luke 12:48 was a stark reality when God saved me for I knew He had entrusted much to me. Then to hear Ashley as reality hit her that day we were talking…Truly to much is given shall much be required.
Today's history takes on a greater meaning to me for God is not done writing His account of HIStory in the lives He is using for His glory. He's not done with your life either. Yield to Him and see an incredible History unfold that can touch lives for years to come as the life of Darlene Deibler Rose did.
"And Mary said, Behold the handmaid of the Lord; be it unto me according to thy word." Luke 1:38a
To GOD be ALL the GLORY
In His hands,
Ann Marie Moore
LWHseries.com – Know True Love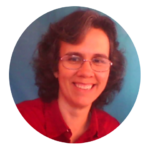 Receive the weekly Beauty in Dying devotionals in your email inbox plus a free gift from me.