Spiritual Sabotage
Spiritual sabotage is done slick and even without your notice.
Now the serpent was more subtle a than any beast of the field which the LORD God had made. And he said unto the woman, Yea, hath God said, Ye shall not eat of every tree of the garden? Genesis 3:1
What is keeping you from growing spiritually? Could it be you have been enticed with a "better thing" than what God offers?
Day after day as God's child I struggled to be a better wife, a better mother, a better Christian and member of my society. My result was spiritual sabotage that left me deprived of true happiness and peace.
This spiritual sabotage was not done by blatant means of enticing me to sin. No, my friend, I was falling hook line and sinker for Satan's lies to a better thing than God himself.
Abundance by His Power
Now unto him that is able to do exceeding abundantly above all that we ask or think, according to the power that worketh in us, Unto him be glory in the church by Christ Jesus throughout all ages, world without end. Amen. Ephesians 3:20-21
God is liberal and gives us abundance. He gave Adam and his wife of every tree in the garden save one.
The devil lied and deceived the woman into thinking God was restricting them. The devil's spiritual sabotage took the form of "look at what you are missing."
Godliness with Contentment
"But godliness with contentment is great gain." 1 Timothy 6:6
It is great to be content. Often we approach the scripture and encourage one another on how we should be
content as an excellent character trait.
The devil is happy with your contentment so long as you ignore the source of your contentment…God.
God is who provides you godliness and when you rest in His weaving hand you are content 😊
But you cannot have godliness apart from God. Godliness is not something you work up in the energies of your flesh as Eve sought to be wise. Godliness is who you are because of Christ in you who is godly for He is God.
Fear as a Motivator
Could it be Eve was missing something? Was she being withheld her from being her very best? What is the very best than God himself?
Spiritual sabotage came in the form of "Doing what only God can do."
Who needs God when you can be as gods. Who needs Jesus when you can live the "Jesus" life in the energies of your own flesh?
Being "like" the most high becomes your driving force rather than the Most High being all in you.
Fear grips you with thoughts that you might not be good enough or worthy of God's favor.
Fear is a favorite of Satan's spiritual sabotage for it hinders God love.
There is no fear in love; but perfect love casteth out fear: because fear hath torment. He that feareth is not made perfect in love. 1 John 4:18
Stop Spiritual Sabotage
When you are being sabotaged spiritually it is essential you draw close to God.
Draw nigh to God, and he will draw nigh to you. Cleanse your hands, ye sinners; and purify your hearts, ye double minded. James 4:8
In drawing nigh to God, He, in turn, draws nigh to you. See, God who has all rights to demand your affections does not force Himself on you. He waits for you to have a desire to draw nigh to Him.
The result is together you resist the devil. And as your champion Redeemer, our Lord stands in your defense.
Power of God's Weaving Hand
But as for you, ye thought evil against me; but God meant it unto good, to bring to pass, as it is this day, to save much people alive. Genesis 50:20
The devil meant to cause spiritual sabotage in your life as he did Eve. Yet, even as God did with Even He does for you.
Jesus provides Himself as the way of deliverance. Jesus is the truth that sets you free. Jesus is the life that is completely accepted by God.
Let Christ live His life in you.
"God's work done in God's way will never lack God's supplies." –Hudson Taylor
To GOD be ALL the GLORY
In His hands,
Ann Marie Moore
LWHseries.com – Know True Love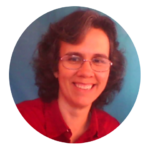 Receive the weekly Beauty in Dying devotionals in your email inbox plus a free gift from me.