When Trust is Broken
"It is better to trust in the LORD than to put confidence in man." Psalm 118:8
When someone you trust has let you down it is easy to put up defenses. You build walls that none can penetrate. And barriers that none dare come near.
You are courteous. But people will not be allowed beyond what they see. Or what you want them to see.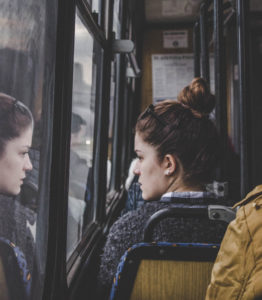 "Two are better than one; because they have a good reward for their labour. For if they fall, the one will lift up his fellow: but woe to him that is alone when he falleth; for he hath not another to help him up. Ecclesiastes 4:9-10
God did not make us to be loners. In fact, we can see that with the first man He created. Our Lord's words, "It is not good that the man should be alone;" and in Adam's case God made him someone to help him and share life in the greatest bond of unity.
Adam had everything in God's all sustaining power. Yet God desired something Adam didn't know he needed. Someone like him to share his journey.
"Iron sharpeneth iron; so a man sharpeneth the countenance of his friend." Proverbs 27:17
God not only provides man a helper but in the process of time He gave us friends. I often think of David and Jonathan which reminds me of my friendship with my longtime friend of over 20 years. Also, Ruth and Naomi which makes me think of the older and younger woman friendship. This reminds me of my dear and precious close friendship with a young lady who is half my age.
In order to have such friendships there must be trust. But how?
First, by putting your trust in the Lord. And second by not putting confidence in man. Both of my close friendships I mentioned above are based on God as our foundation. Because my trust is in God and not in them, I am able to freely extend trust to them because of Him. I am also willing to be open to new friendships because my confidence is not in people, who in time will hurt you in one way or another.
In the past year my Lord has opened another friendship with a young lady. And one who I am growing to love very much. Also, another friendship has flourished with a tremendous woman of faith who stands strong for marriage. She has been an avid disciple and gleans what I give her in Christ. And she is an encourager in my own walk and life with God.
Trust is essential. And I speak as someone who has lived with mistrust most of my life. It has taken me years to be where I am, by God's grace. And now I am able and willing to trust. But it does not have to take years with you. Or if you have been in my case you can begin trusting now by the power of our Lord's Spirit
"He hath made every thing beautiful in his time:" Ecclesiastes 3:11a
Yet keep in mind where your trust lies. It must be in God. And He will never disappoint you. The circumstances with your friendships may disappoint and even discourage you. But you have His promise that He will never leave you nor forsake you. And because your trust is in Him you can extend the gift of trust to an imperfect person like yourself.
Does that mean people won't hurt you? No.
But you can learn to accept the hurt as part of God's loving hand. Where even the pain when trust is broken will have a meaningful purpose to you.
Ruth had given all and went with Naomi who did not immediately acknowledge her as a blessing. But her trust was in God no matter how bitter and unthankful Naomi was because of the circumstances. Some of which involved Ruth.
But when you trust in God, you too can receive a full reward 🙂
"The LORD recompense thy work, and a full reward be given thee of the LORD God of Israel, under whose wings thou art come to trust." Ruth 2:12
To GOD be ALL the GLORY
In His hands,
Ann Marie Moore
LWHseries.com – Know True Love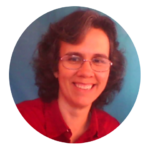 Receive the weekly Beauty in Dying devotionals in your email inbox plus a free gift from me.