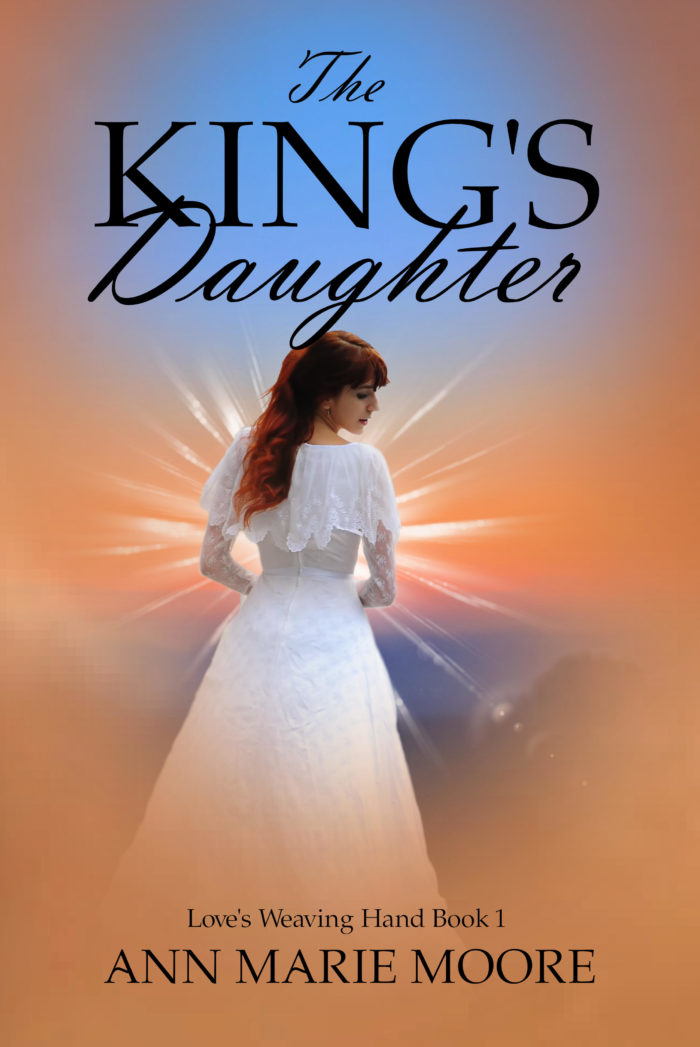 Her obscure past leads her to a promising future.
Grace Allison led a content childhood with Nana Abigail in Brooks Village. She had an obscure past and many rumored that she was an illegitimate child. This fueled her anger against one of the village boys. Eventually her anger turned to love for the handsome young man that had been a thorn in her flesh. Soon she discovers her real identity – she is the King's daughter, and now she must choose between her love for the young man or her destiny.
About the Book
The King's Daughter is the first book of the Love's Weaving Hand series books by Ann Marie Moore.
Details
Author: Ann Marie Moore
Genre: Christian Romance
Publisher: Living Faith Publishing, LLC
Publication Year: March 17,  2018
ASIN: B079SY628B
ISBN: 1535353767