Introduction the Greatest Overcomer
"Be not overcome of evil, but overcome evil with good." Romans 12:21
Do you know the Greatest Overcomer?
Often times our witnessing efforts are based on our personal experience rather than God's experience in our lives.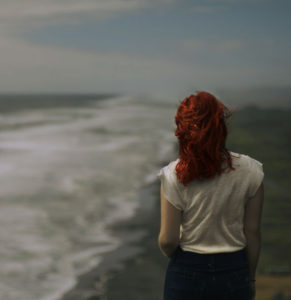 We connect with people by making sure we have some common ground by which we can relate to them, to their struggles. Then we tell them how Jesus made us free. And although God can use this it is not God's primary focus.
Also, when your outward "changed life" is the focus rather than on the One who changes lives, you may find yourself trapped.
Trapped in an endless cycle of putting on a spiritual face just to convince those you are suppose to witness too that you are o.k. Yet you struggle more than ever. Or you are trapped into not speaking to anyone for fear that you won't appear the victorious Christian you claimed to be.
"Now thanks be unto God, which always causeth us to triumph in Christ, and maketh manifest the savour of his knowledge by us in every place." 2 Corinthians 2:15
Today, I want to begin an audio series called, The Greatest Overcomer. My desire is that you see that your experience as a lost person has little to do with being a powerful witness. Rather, it is your experience with the Greatest Overcomer that makes your witness powerful.
Listen to this Week's Devotional
Download mp3
"And all things are of God, who hath reconciled us to himself by Jesus Christ, and hath given to us the ministry of reconciliation; To wit, that God was in Christ reconciling the world unto himself, not imputing their trespasses unto them; and hath commited unto us the word of reconciliation." 2 Corinthians 5:19
True. God can use your experience. But you didn't go through the things you went through to relate to other people. You went through the things you went through to depend on God and God alone.
God can use you to reach others in similar situations. But are you, with all assurance pointing people the greatest Overcomer of all, the Lord Himself?
I am not talking about saying, "I used to be this way and that way like you and Jesus helped me."
I am talking about a more powerful testimony that of Christ himself. How He, the God of glory, can relate to the person you are talking to.
See, my friend, if your witnessing is focused on you, it won't be long before you will find yourself in the same boat. You will be tossed to and fro, rather than walking on water with Jesus amidst the storm.
And how will you do good unto others by the only One who is good, Jesus Christ, himself.
"For whatsoever is born of God overcometh the world: and this is the victory that overcometh the world, even our faith." 1 John 5:19
To GOD be ALL the GLORY
In His hands,
Ann Marie Moore
LWHseries.com – Know True Love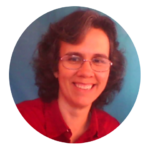 Receive the weekly Beauty in Dying devotionals in your email inbox plus a free gift from me.
Photo by Jonatán Becerra on Unsplash