Restored
"And I will restore to you the years that the locust hath eaten, the cankerworm, and the caterpiller, and the palmerworm, my great army which I sent among you. And ye shall eat in plenty, and be satisfied, and praise the name of the LORD your God, that hath dealt wondrously with you: and my people shall never be ashamed." Joel 2:25-26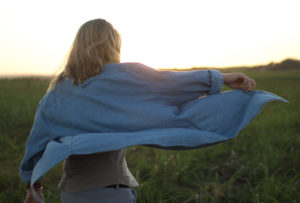 Do you have any regrets from this past year? The good news is that God desires you to be restored.
I am thankful for the bible verse my dear best friend blessed me with last year. I truly needed it and for the coming months I resorted to it as a comfort and promise from my Lord. I was encouraged in my Lord to see this coming year as a year of restoration. By God's grace my theme for 2018 is, Restored!
My marriage is restored. The past few years I've spent writing Love's Weaving Hand books, I have been made aware of marriage relationships, especially my own. How is it that God would ask me to write romance novels to point women to true love when I struggled so much? Because God has restored my relationship with my love, the husband of my youth and my friend.
"Looking unto Jesus the author and finisher of our faith; who for the joy that was set before him endured the cross, despising the shame, and is set down at the right hand of the throne of God." Hebrews 12:2
My love for God is restored. As I studied scriptures when writing LWH series stories I came across many profound truths about my Lord being the Author. Our Lord set His story of love in motion long before the foundation of the world. His living example woos my heart and His person draws me with His love.
What a glorious thought! He authored my faith and He will see it finished in Him.
"But when he saw the multitudes, he was moved with compassion on them, because they fainted, and were scattered abroad, as sheep having no shepherd." Matthew 9:36
My compassion for souls is restored. There was a particular incident early in my Christian walk where I became quite discouraged over our Lord's decision in the life of a friend who died. My effectiveness in witnessing concerning our Lord's mercy was affected. Yet in His patience He waited for me to turn back to Him in humility accepting everything (the joys and the sorrows) by His weaving hand, even when I don't understand.
My joy is restored. When your focus is the source of abundance, your Lord Jesus Christ, you cannot help but be overwhelmed with the awesome God you serve. Along with my theme: Restored and my theme verse: Joel 2:25-26 I also enjoy having a theme song. This year's song for me is, "Better Things" by Abigail Miller which I truly believe reflects the exultation I have concerning our beloved Lord who has restored much in my life.
Theme Song for 2018 – Better Things
When you are restored by your Lord, you can't help but want to serve Him. A renewed vision becomes inflamed within you. For me it is to continue in this love journey and my prayer for this year is to be spent in the lives of others for His glory….
"And I will very gladly spend and be spent for you; though the more abundantly I love you, the less I be loved." 2 Corinthians 12:15
Look to this new year with a renewed vision that God desires you to be restored. He wants you to have plenty and be satisfied in Him. He desires you to praise His name and to deal wondrously with you. Yield to Him the areas He has been beckoning you to surrender. Trust Him and you shall not be ashamed.
"Turn thou us unto thee, O LORD, and we shall be turned; renew our days as of old." Lamentations 5:21
To GOD be ALL the GLORY
In His hands,
Ann Marie Moore
LWHseries.com – Know True Love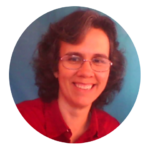 Receive the weekly Beauty in Dying devotionals in your email inbox plus a free gift from me.