Inspiration comes to those who have mastered the art of writing. It's not something you wait to happen. Inspiration is something you make happen on demand and on your timetable.
The Inspiration Scenario
There you sit at your computer. You would think it to be writer's delight, but instead, it has you paralyzed. You stare at the vast emptiness and the blaring question rings over and over, what do I write?
You tap your hands on your desk. Ten, fifteen, twenty-minutes tick by, still nothing. Finally, you toss your hands up and conclude, "I'm just not feeling inspired."
You get up, walk off, and decide to do something else. Or perhaps you're like me and you never begin again. You excuse yourself by convincing yourself that you are too busy. And rather than then or fifteen minutes of lost writing time, you have not written in days or even decades.
Maybe lately is you have ideas rummaging through your mind. Or perhaps, a manuscript has been sitting idle for some time. And you are ready because your writer's appetite has been wet again. Now what?
Waiting to be inspired?
When you wait to be inspired you become a slave to inspiration. But when you take control you can master inspiration on demand.
Don't wait to get inspired in order to write. Write in order to be inspired.
Six Easy Steps to Success
Here are my personal six easy steps to success for you to cultivate inspiration on demand.
Set a regular writing time – This is a time when your mind is fresh. I prefer mornings before I am bogged down with daily demands. This uninterrupted time is perfect especially when my creativity is in the flow.
Set intentional writing goals – These should be realistic goals that you can attain in the time allotted. Writing a chapter in two hours works for me. You get to set a chapter or word count goal. In either case, make it attainable. Attainable goals give you a sense of accomplishment. And they will be a springboard for inspiration for your next day of writing.
You can also set uninterrupted times of writing during the day. This is where the do not disturb sign comes in handy. Or the rule that when you are at your computer or in your room writing you are not to be interrupted.
Walk away from your computer. And be sure you grab your pen and paper and head to the park. You may also go to your favorite coffee shop or favorite hangout where you can write. I went to the park when I wrote this article. My husband took the kids out to play while I sat quietly and wrote out this article.
Include your experience – Writing can be just words on paper without purpose or meaning. But writing from the hear of your experience brings your words to life. My writing took a serious turn when I was thrust into the drama of the guy/girl thing when my son entered Bible college. It was the best thing that ever happened to me where I became Defender of the Ring (but that's another story). I discovered value in my experience that made way for inspiration. My experience gave me character and scene ideas. So, your own life experience can be an inspiration for your words.
Determine who your audience is and write. Do you have someone in mind when you write? I do. Most of my writing, especially my Beauty in Dying devotionals, was written with one of my young best friends, in mind. Which means my writing has been geared towards women in their early twenties and up. I encourage women to know true love. In addition, my audience includes writers.  Thus my blog posts are geared to encouraging women to write for the glory of God as they follow my writer's journey. Though your audience may change as you grow and you listen to their needs, you should start somewhere with someone in mind. My audience went from one close friend to women writer's who desire to find true love, meaningful relationships, and who use her passion to write for God's glory.
The key to being inspired is NOT to wait until you are inspired. Rather, be active and the inspiration will arrive. Make a commitment to write consistently and you will master the inspiration to write.
"Commit thy works unto the LORD, and thy thoughts shall be established." Proverbs 16:3
To GOD be ALL the GLORY
In His hands,
Ann Marie Moore
LWHseries.com – Know True Love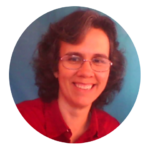 Receive the weekly Beauty in Dying devotionals in your email inbox plus a free gift from me – True Love Manifesto for Every Woman.