There's a gladness in surrender that is found no other way. There's a joy in giving in, finally saying, "I'll obey." ~Abigail Miller song – There's a Gladness – album, Soldier On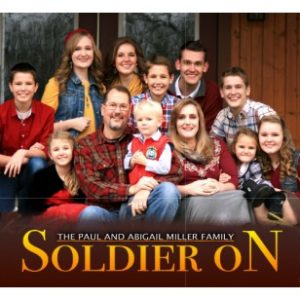 When I heard the words, There is a Gladness by Abigail Miller, they brought a holy hush to my soul. What beauty in God's weaving hand to use my dear sister in Christ, Abigail Miller, to minister to my heart with her God given song.
One Soul
In my church, we were encouraged to seek someone we could minister to.  And how I desired to shout, "Do it! Your life will be blessed by God's weaving hand!"
In Book 2 of LWH series, Grace was faced with a challenge. Her challenge was similar to mine, to find a young lady and be a blessing in her walk of faith.
At this point in Grace's life the circumstances brought her to her knees.
//////////
Grace raised her eyes upward, "Please, how can I serve you, Lord?"
The Lord brought to mind the conversation Nial and Nana Abigail had with her. She was challenged to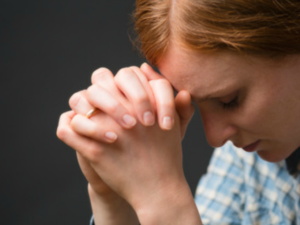 consider being a blessing to young women at the University. She recalled the young lady Nial spoke of which he had met by the cemetery entrance.
"Lord, I don't know who she is." Grace lowered her head, "And how can I minister to her, when my life is so broken?"
She heard God's still small voice, "Allow me to love through you. A friend willing to lay down her life. Willing to give all she has for just one young lady."
"Willing to give all?" Grace's eyes filled with more tears as her question struck a chord in her heart. She looked up again, her lower lip trembled, "Willing to give my Lydia Rose? Who is this young lady? If only I knew who she was I might be more willing, Lord."
She shook her head, "But then…that would not be faith, would it?"
~©Ann Marie Moore – Love's Weaving Hand Book 2 – No Greater Love
//////////
Willing Compliance
What awe to be struck by the Savior's love. And what a gladness to reach one soul for His glory.
"There's a gladness in surrender letting go of my control. There's a joy in calm acceptance in the keeper of my soul." ~Abigail Miller – There's a Gladness – album, Soldier On
When God brought me to complete surrender, I had lost my baby boy, James Anthony. I was ready to receive with empty hands what God had for me. And that was to minister in the life of one young lady.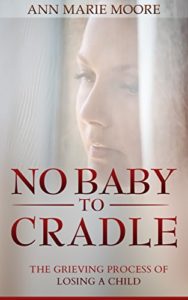 A young lady He wanted me to find. I had no idea who she was at the time. I searched, and like Grace's life, God led me to a young woman who God used, in His mercy, to prepare me to meet "Elise." Her real name is Ashley.
The "Elise" in My Life
God prepare me to meet Ashley. But our Lord also put it in Ashley's heart to pray that God would send her an older woman of faith.
"I had actually been asking the day before or the morning you messaged me that God would bring me a woman who has been saved and is a lot more spiritually mature and is serving Him with her life that I could go to for godly counsel. And then you messaged me! And Heather had already told me some of how God had been using both of you in each other's lives, and what God was working in both of your lives. And I hope that I can be a blessing to you somehow!" ~Ashley, October 25, 2014
And what a blessing Ashley is to me! She has been an inspiration to me as a friend as well as in my writing for she is, the "Elise," of Love's Weaving Hand series. It is such a joy to wash my Lord's disciple's feet and minister in her life and watch God grow His daughter for His glory.
You can listen to Ashley's testimony here.
Humble Adoration
There's a joy in willing bondage, saying, "Here Lord, please take me." ~Abigail Miller song There is a Gladness – album, Soldier On
"Then his master shall bring him unto the judges; he shall also bring him to the door, or unto the door post; and his master shall bore his ear through with an aul; and he shall serve him for ever." Exodus 21:6
Lord, bore my ear with thine aul at the door post of thine house, for thine bond slave I desire to be forever.
How can I truly explain to Ashley, or anyone, how one young life, perhaps insignificant to others, holds the aroma of God's beauty to me.
How, by God's weaving hand, our Lord weaved so many intricate details that I do not mention here, creating a masterpiece. After all, God used Paul and Abigail Miller family in my life because of a website I created EvangelistPaulMiller.com which led me to meet a young woman that left a comment on their FB timeline, Heather, who God used to lead me to Ashley.
My favorite quote in LWH series you will hear me say over and over again,"Wee Grace, it is all part of God's weaving hand."
Discover the Gladness of Surrender
Learning to surrender to your Beloved Savior begins with one simple step of obedience at a time. For me, it was to find this young lady I could encourage in her walk of faith. Yet my journey continues on with my Lord Jesus.
Where is God calling you to surrender? Are you willing?
There's a gladness in surrender nowhere else can it be found. ~Abigail Miller song There is a Gladness – album, Soldier On
To GOD be ALL the GLORY
In His hands,
Ann