The lineage of majesty of our Lord Jesus Christ is one that will leave you awe struck. God leaves his imprint and brings Himself glory in mere names.
Names have meanings. And our Lord took advantage of this to declare His glory.
And in scripture these meaning comes to life as you trace our Lord lineage. I pray the following video will encourage you as it has me.
Names in the Lineage of Majesty Adam to Nahshon
Adam
Seth
Enos
Canaan
Mahaleel
Jered
Enoch
Methuselah
Lamech
Noah
Shem
Arphaxad
Cannaan
Salah
Eber
Peleg
Reu
Saruch
Nachor
Tara
Abraham
Isaac
Jacob
Israel
Judah
Pharez
Hezron
Amram
Amminidab
Nahshon
Royal Lineage of Majesty David to Joseph
Salmon
Boaz
Obed
Jesse
David
Solomon
Rehoboam
Abijah
Johashaphat
Joram
Uzziah
Jotham
Abaz
Hezekiah
Mannaseh
Amon
Josiah
Jeconiah
Shealtiel
Zerubbabel
Abiud
Eliakim
Azor
Sadoc
Eliud
Eleazar
Matthan
Jacob
Joseph
Jesus
Royal Lineage of Majesty David to Mary
Salmon
Boaz
Obed
Jesse
David
Nathan
Mattathias
Menan
Melea
Eliakim
Jonan
Joseph
Judah
Simon
Levi
Mattathias
Jorim
Eleazar
Jose
Er
Elmodam
Cosam
Addi
Melchi
Neri
Shealtiel
Zerubbabel
Rhesa
Joanna
Judah
Joseph
Shimei
Mattathias
Maath
Nagge
Esli
Nahum
Amos
Mattathias
Joseph
Jannai
Melchi
Levi
Mattathias
Heli
Joseph
Mary
The Amazing Redemption of our God
Can God take that which was twisted and make it straight? He chose the women by which His plan would take place. A woman whose name meant rebellion!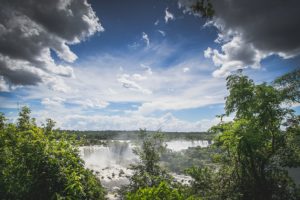 I would think Grace would  be more significant yet God chose Mary. A woman whose name meant rebellion. Talk about metaphorically taking the crooked and placing the Holy life in her. And in doing so physically making the way of redemption for all mankind.
Just in this you can see how truly all creation testifies of our Lord. God orchestrated every detail of our lives to do so. As you conclude the video allow your heart to be touched by the one who worthy to be praised. What humility our God bestows to associate Himself with the lowly, the crooked to make them like Himself.
True love displayed in the Lineage of Majesty of our amazing God!
"Such knowledge is to wonderful for me; it is high, I cannot attain unto it." Psalm 139:6
To GOD be ALL the GLORY
In His hands,
Ann Marie Moore